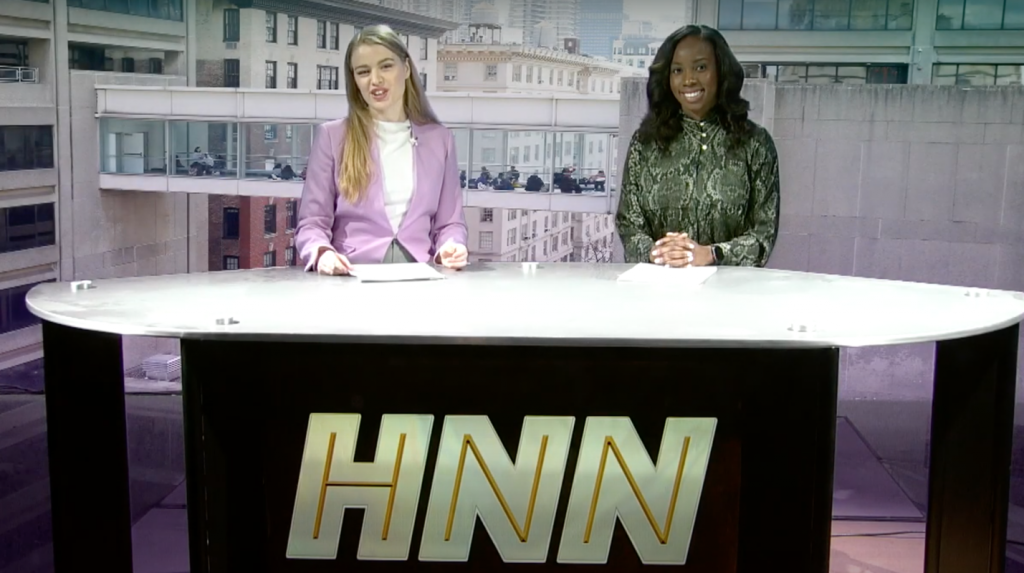 MEDPL 388: Studio News Production is being offered this fall for the first time since Spring 2020! If you want learn how to anchor or produce a newscast, this capstone course is for you.
Students will be reporting on the Hunter College community and rotating through all the newsroom positions: Anchor, reporter and producer. This invaluable experience will prepare you for any internship or job in broadcast journalism.
Prof. Sissel McCarthy, the director of the Journalism Program, will be teaching this class on Wednesdays, from 9:30 am-12:20 pm. Students with shooting and editing experience who have taken MEDPL 202 Reporting an Writing 2 may join the class without the MEDPL 283 Visual Storytelling pre-requisite.
Please reach out to Prof. McCarthy at sissel.mccarthy@hunter.cuny.edu to learn more.