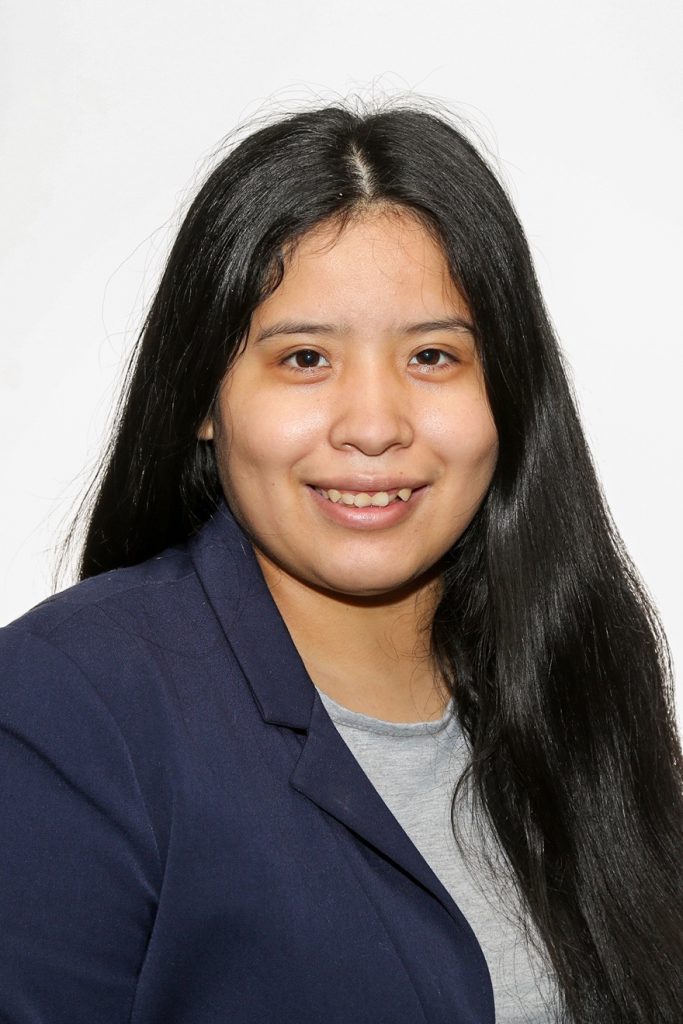 She bounds into the classroom full of energy and confidence ––black hair swaying, eyes twinkling, mouth upturned in a warm smile. As the young woman chooses a seat and settles in for a nearly three-hour journalism course, her sunny deposition belies a toughness born of adversity.
Yamila Martinez, 26, matriculated to Hunter College after receiving an associate degree from Borough of Manhattan Community College this summer. She is not only majoring in journalism, but in political science and early education.
Given her ambitious scholarly pursuits, it's no surprise Martinez is one of the 2021 recipients of the New York Women in Communications (NYWICI) scholarships. According to NYWICI, the scholarships are awarded on the "basis of academic excellence, need and a demonstrated commitment to the field of communications." Martinez is in good company; other award winners this year hail from institutions like New York University, Cornell University and the University of Pennsylvania.
Martinez's dream job combines her passions. "I would like to work as an investigative journalist and in the future work in public policy. I want to give a voice to immigrants, people who cannot talk about their rights because undocumented people say they can't protest. I want to create public policy to help see their rights protected as human beings," Martinez explains.
It's possible to understand Martinez's ambition and drive once her story is told.
At 19-years-old, she immigrated from Argentina to the United States. A bright student, Martinez earned a spot on the Access Scholarship Program, which is sponsored by the U.S. Embassy in Argentina. Since 2009, the scholarship program has benefited thousands of students, according to the U.S. government, and in 2014 it afforded Martinez an opportunity to attend a monthlong leadership program at the University of Pennsylvania.
After that program, she decided to stay in the U.S. because she no longer had a job in her home country. Martinez extended her student visa and found support at a local church, "The church helped with a room, food and a metro card. [During that time] I worked in the food industry full time, and I was able to keep my visa by studying at night."
It was a difficult and lonely time for Martinez. She worked 60-70 hours per week at various restaurants, but the pay fell far short of the minimum wage. "I once worked at a place where they paid me $3 an hour," she recounts matter-of-factly.
Through grit, perseverance and a lot of moxie, four years after arriving in the U.S., Martinez was finally able to secure work that paid more, thereby allowing her to work less. She joined the Community Association of Progressive Dominicans (ACDP), a New York City based non-profit that helps immigrants like her––it was a life changing experience. "I didn't know how unjust things were. Even though I grew up poor as a child, I had never seen so much abuse, so many horrible things," she says. It was at ACDP that Martinez's life work began to take shape. "It made me realize that we need a world where there's a balance between people who have more and the people who have less."
In addition to being a student at Hunter, Martinez is a teacher's assistant at an elementary school in New York City and a volunteer at community programs that help immigrant adults and children.
This semester, Martinez is the recipient of several academic scholarships beyond the NYWICI award. These awards include the Phi Theta Kappa Transfer Scholarship, CUNY Women Public Service Internship (which provided Martinez with an internship with New York State Assemblywoman Carmen De La Rosa), and the Excelsior scholarship––opportunities that are helping to make her dream of graduating from Hunter College and eventually going to law school a reality.
Now a permanent resident, Martinez says that she is motivated and inspired by the very community she serves, "People in the community have tough stories, even tougher than mine. Every day they wake up, work hard, serve their families and look for a better future for their children. When I look at them, I realize that I cannot be less than that."