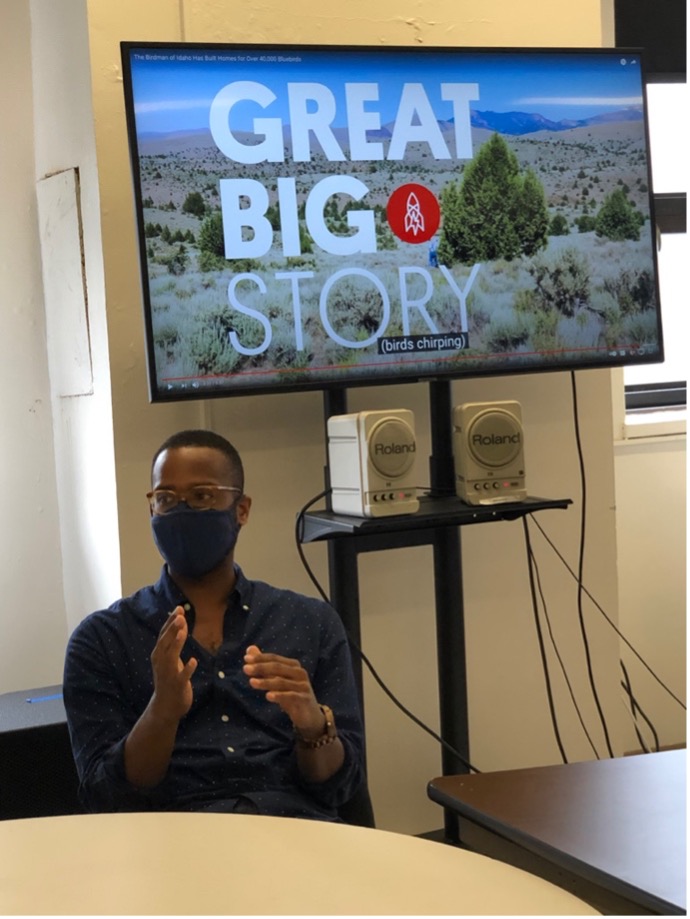 After graduating from City College with a bachelor's degree in Cinematography and Film and Video Production, it took Michael Fequiere a few years to pursue his dream of becoming a filmmaker, but then there was no stopping him.
"You have to be open to opportunities," said Fequiere, who spent four years working at Apple before he got his first big break.
That first job at the Arts and Business Council of New York gave him the chance to produce all kinds of content, from doc style films to formal interviews and multi-cam events. He soon became a digital content producer and went on to direct the film, Kojo, about a gifted 12-year-old jazz drummer, Kojo Odu Roney.
He also spent more than three years at CNN's The Great Big Story directing, producing, writing and filming short and long form documentaries and won an Emmy in 2020 for his work on the series, The Brave.
"If you are focused and disciplined and keep doing the work, you will get there," said Fequiere in Prof. SIssel McCarthy's MEDPL 283 Visual Storytelling class.
Fequiere is now a video producer at Amazon, producing short films about Amazon's employees, sellers, or customers.
"There is so much work out there right now because of the demand for content," said Fequiere, adding that having a journalism background with production skills is a huge plus.