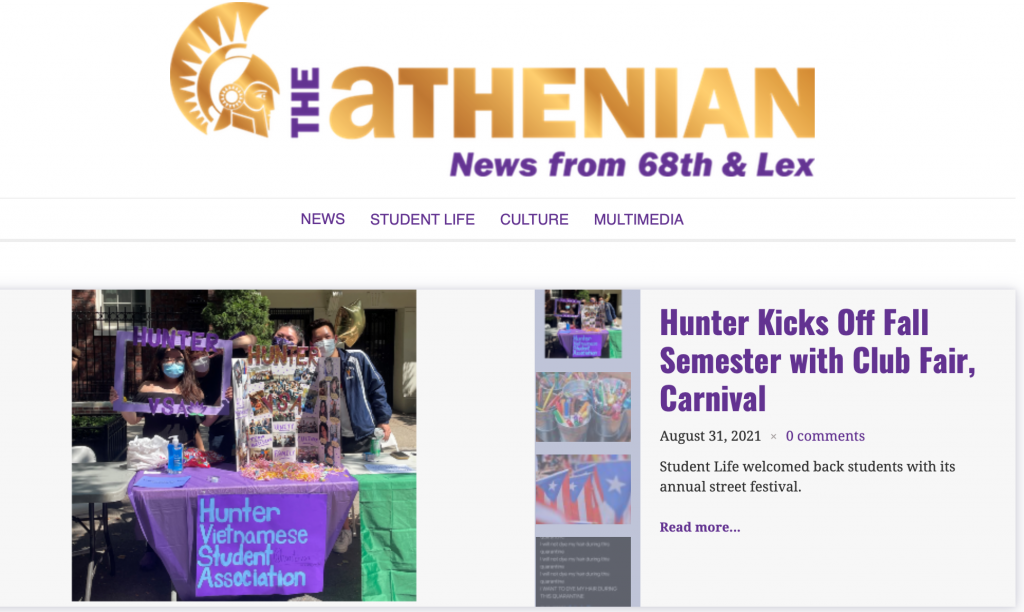 Since The Athenian launched in the fall of 2019, it has served as a go-to site for news about the Hunter community.
Produced by students in Neighborhood News (MEDPL377) and Prof. Katina Paron, The Athenian provides a newsroom-like experience and byline-earning opportunities.
The Athenian has published more than 250 articles and multimedia pieces that have garnered about 40,000 page views.
The most widely read stories from the past year cover school policies and financial aid issues:
"When TAP Goes Missing, Students Head to Financial Aid Office,"
by Kaitlyn Yates (March 2020)
"CUNY Proposes New Grading Policy,"
by Seon Pollard (March 2020)
"Confusion Surrounds Hunter's Attendance,"
policy by Alexandra Ali and Angela Lauria (December 2018)
You can keep up with The Athenian on Instagram,
And if you have a story idea or news tip, just DM us!