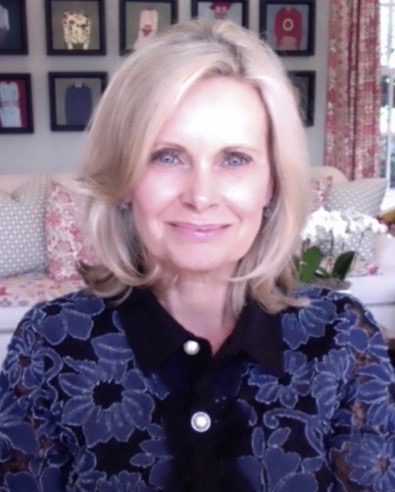 Dear Journalism students and faculty,
Welcome back to Hunter! I hope you have all rested up for a busy fall semester. We have a great line up of journalism courses, both on campus and online. Your well-being is still our paramount concern, and we will be following all CDC and CUNY guidelines to keep you safe while in the classroom and out reporting your stories. More on that below.
But first, I am delighted to welcome a two new adjuncts, Stephanie Siek and Charity Elder, to the journalism program. They both will be teaching MEDPL 201: Reporting and Writing 1 this semester.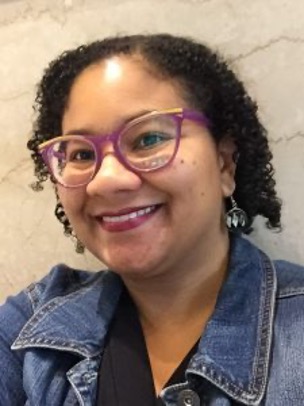 Professor Siek is a journalist who has worked at The New York Times, MSNBC, CNN and The Associated Press and most recently, Medium.com, where she writes a weekly roundup on race and racism. She has reported on everything from daily local news to big international stories and was one of six journalists chosen to spend a year in Germany in the Fulbright Young American Journalists Program. While there, she worked as a guest journalist at the German magazine Der Spiegel.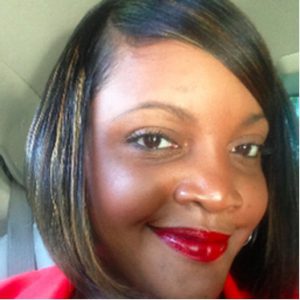 After finishing her master's degree in Broadcast Journalism at NYU, Professor Elder worked at NBC News as a researcher, CBS News as a supervising producer and most recently at Yahoo News as the head of Video and Podcasts. She is now writing a book about the rise of Black women in America.
Please join me in welcoming them both to Hunter!
Here are the highlights for Fall 2021 Academic Calendar:
August 2021:
W 25……………………………. Start of Fall Term
September 2021:
F 3 – W 8……………………… No Classes Scheduled
M 6 ……………………………… COLLEGE IS CLOSED
W 15 – Th 16…………………. No classes scheduled
October 2021:
M 11 …………………………… COLLEGE IS CLOSED
November 2021:
Th 25 – Su 28………………… COLLEGE IS CLOSED
December 2021:
Tu 14 …………………………… Reading Day
W 15 – Tu 21…………………. Final Examinations
Tu 21 …………………………… End of Fall Term
F 24 – Sa 25…………………… COLLEGE IS CLOSED
Now for those safety guidelines: Thanks to the Delta variant, this is still a fast-moving situation, and these guidelines may change, but as of now, CUNY students taking on-site classes must be fully vaccinated by Sept. 27, 2021. To get on campus, you must upload proof of your vaccination status to CUNYFirst, or until Sept. 27, 2021, show a weekly negative COVID test administered by CUNY to enter campus. You will not be able to get on campus simply by showing your Excelsior pass, so please make sure you upload your proof of vaccination to CUNY First as soon as possible. For more information, check out this link.
As for masks, they must be worn at all times in communal areas, including the elevators, lobbies, corridors, bathrooms, stairwells, libraries, and lounges. Masks will also be required in all classrooms and when visiting academic and administrative offices.
During your reporting assignments, we recommend that you wear a mask and practice responsible social distancing when interviewing or photographing sources. Please follow these CUNY Guidelines for Students to protect yourself.
Finally, if you feel ill (particularly if you have a fever or COVID-19 symptoms), do not come to class. Contact your professor as soon as possible and arrangements will be made to make up any missed work.
If you do test positive for COVID-19, please follow this CUNY protocol: https://www.cuny.edu/coronavirus/get-back-faqs/#phy-2
Here's the good news: This is an incredible time to be a student journalist! The coronavirus is still a huge, multi-dimensional and breaking story that you can cover from many different angles. And it's just one of the many issues affecting our community. There are a lot of great stories out there that just need to be reported and written, and you are in a unique position to do that. The journalism faculty is here to encourage and support you, so please be sure to reach out to your professors if you have any questions or concerns about your coursework.
A few final notes:
Please follow us on Twitter at @hunterjourn and Instagram at @hunterjourpgm and sign up for our newsletter for the latest information on internships and the program.
Students will be able to check out cameras and Zoom equipment in the first two weeks of the semester. Your professors will have more info on this.
Hunter is loaning laptops to students who need them and offering other types of aid, including mobile hotspot devices, mobile food pantries, and emergency funding. Check out this link for more info.
And don't forget to check the latest from Hunter College.
We return to campus this fall with a deep appreciation for the journalists around the world who are keeping the public informed and armed with the facts. While this is a still challenging time for everyone, it is also an opportunity to distinguish Hunter's journalism program. I am grateful for all the enthusiasm and passion that our faculty and students bring to our program and look forward to a safe and productive semester.
Warm regards,
Sissel McCarthy
Director of the Journalism Program