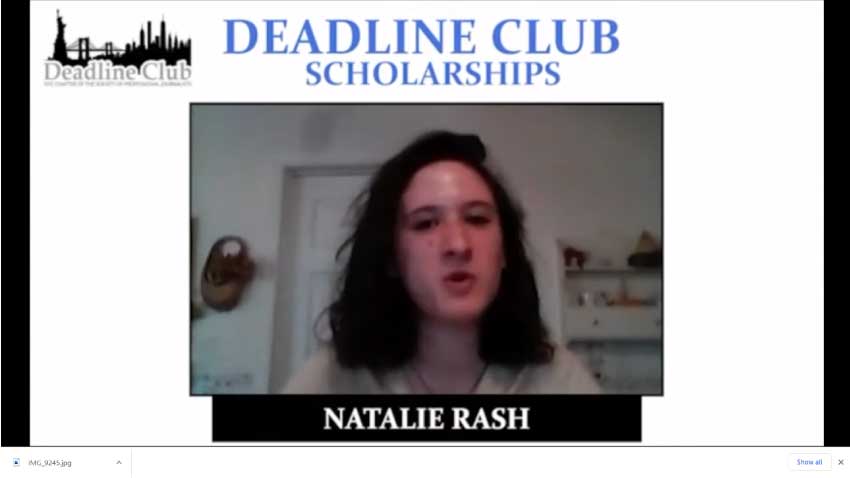 Six months after learning she won a $2,500 scholarship from The Deadline Club, Hunter College senior Natalie Rash says the funds have made her a better journalist. "This grant has allowed me the security to work harder toward my goals and aspirations as a writer," said Rash, who was recently appointed culture editor of Hunter's student news site, The Envoy.

Now, other Hunter students have a chance to be honored with a $2,500 award from the 96-year-old journalism organization.

All undergraduate and graduate students enrolled in journalism or journalism-oriented communications programs in the New York City metropolitan area are invited to apply for the 2021 award. Along with Rash, Hunter student Kadia Goba won the award in 2018. Goba is now the Congressional correspondent for Axios.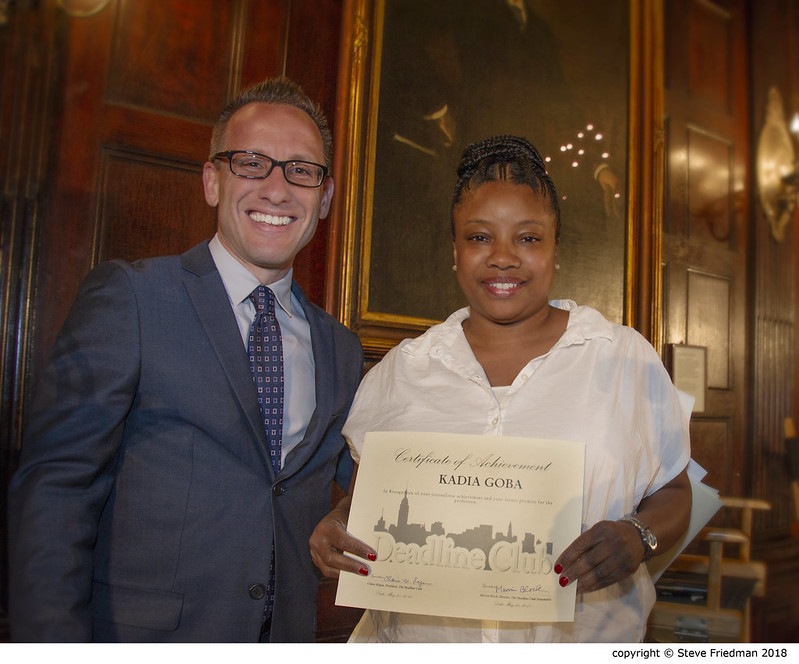 The Deadline Club, which is the local chapter of the Society of Professional Journalists, has doled out more than $100,000 to 52 student journalists since the scholarship began in 2005.

"We are looking for evidence of potential and a commitment to journalism in the applications," said Katina Paron, Deadline Club Student Relations Chair and Hunter journalism professor.

The 2021 contest is open now through the March 22 deadline. Applications involve a short essay, two letters of recommendations and three journalistic samples. All details can be found here: https://www.deadlineclub.org/scholarships/