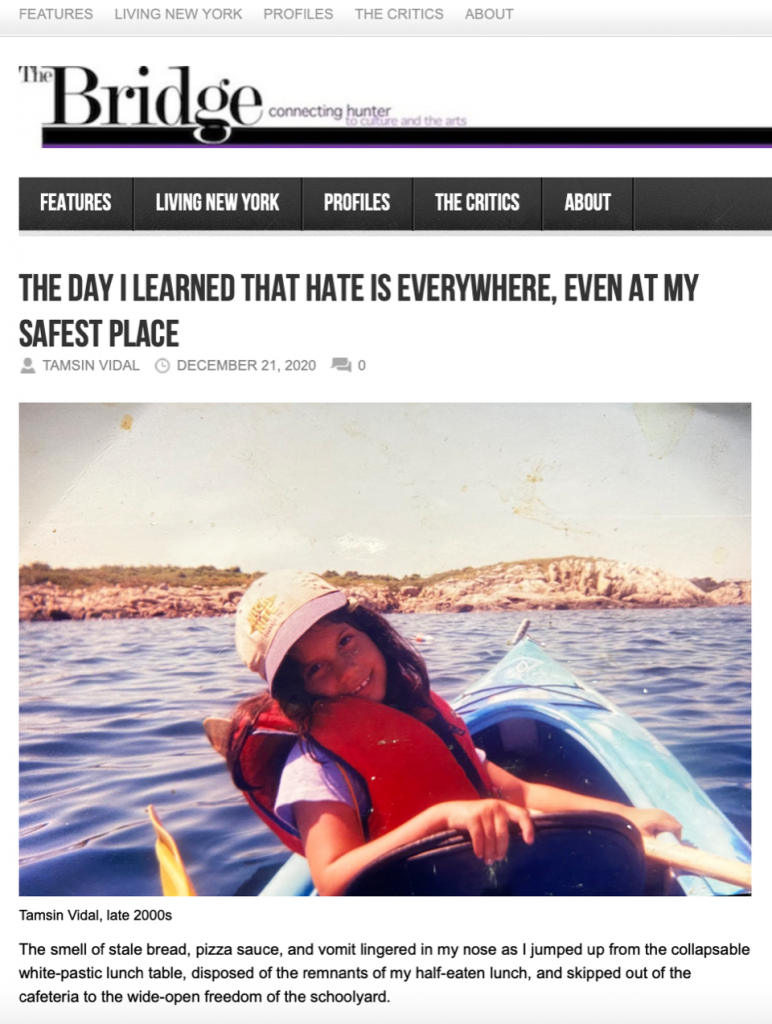 Select works from Prof. David Alm's Fall 2020 Magazine Writing class are now published on The Bridge. 

Tamsin Vidal offers a heartbreaking account of antisemitism directed at her in the last place she would have expected, her progressive grammar school in Carroll Gardens, Brooklyn. She also profiles a former child star of the controversial mid-2000s show, Kid Nation, as she reflects on that experience from the vantage point of a 26-year-old woman. 

Carol Almonte tells the story of one immigrant's journey to the U.S. and her struggles, and triumphs, in New York City.  

Joshebel Ramlakhan reflects on her multicultural heritage as a Guyanese-Mexican-American, and JadeAnn Rowe recounts the trip to upstate New York that taught her the importance of stepping outside her comfort zone. 

These are only a few of the latest additions to The Bridge, and there are more yet to come. Follow the site on Facebook for updates!