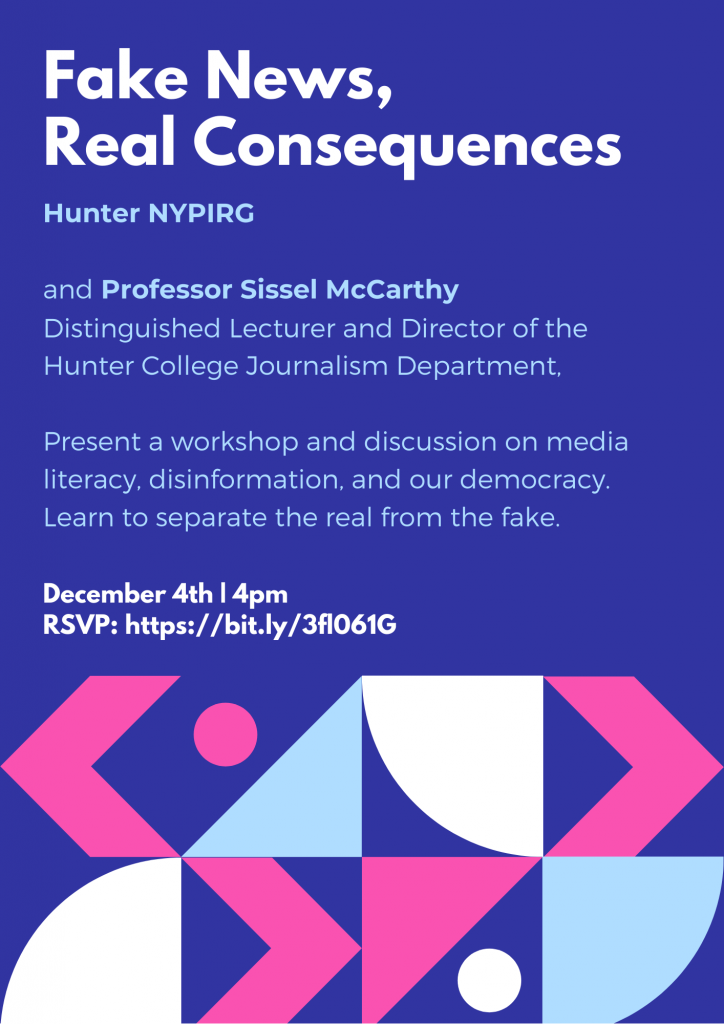 Misinformation and "fake news," are so pervasive in our information ecosystem that it is increasingly difficult to tell fact from fiction. Most students have received misleading or factually inaccurate information from friends, family members, or peers who have shared it without knowing it was false.
Hunter College NYPIRG is excited to present an event focused on News Literacy and identifying so-called "fake news" on Friday, December 4th at 4pm. Professor Sissel McCarthy, Distinguished Lecturer and director of Hunter College's Journalism Program, and the founder of NewsLiteracyMatters.com, will provide a keynote speech to empower students to become more educated and responsible news consumers.
Along with breakout activities, student presentations, and Professor McCarthy's keynote address, "How to Spot Fake News and Stay News Literate," this workshop will give students direct access to the tools, tips, and tricks required to become more critical consumers of news.
All Hunter College students are welcome to attend, and we encourage you to invite friends and family members!
RSVP Link https://bit.ly/3fl061G