Dear Journalism students and faculty,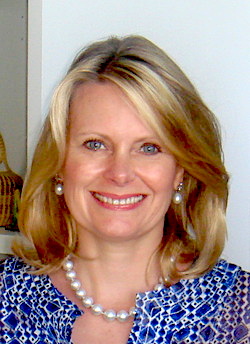 Welcome back to Hunter! I hope you have all recharged after a challenging spring semester. The journalism faculty has been busy this summer learning all about remote teaching and we have a great line up of online courses for you this semester. As always, your safety is our paramount concern and we have come up with some guidelines below to keep you safe while reporting your stories.
But first, I'm delighted to welcome a new adjunct, Mary Snow, to the journalism program. She will be teaching MEDPL 283: News Video Reporting this semester. Professor Snow is an Emmy award-winning journalist and former correspondent for CNN, reporting on everything from presidential elections and financial markets to breaking news. You may still catch her on TV this fall as she is now a polling analyst for Quinnipiac University Poll.
Nicole Lewis is also returning after a semester off and will be teaching MEDPL 201: Reporting and Writing 1 on Thursday evenings. Professor Lewis is a graduate of the CUNY Newmark Graduate School of Journalism and a staff writer at the Marshall Project. She also worked for the Washington Post's "The Fact Checker Blog" and is the recipient of the 2016 Education Writers Award for her series on desegregation in public schools.
As you know, classes begin Wednesday, August 26. You can see the full fall calendar, but here are the highlights for fall 2020:
Hunter College is closed:
Sept. 7, Monday (Labor Day)
Sept. 18-20, Friday-Sunday
Sept. 28, Monday
Oct. 12, Monday
Nov. 26-29, Thursday – Sunday (Thanksgiving)
Schedule Changes and Important Dates
Sept. 29, Tuesday (classes follow a Monday schedule)
Oct. 14, Wednesday (classes follow a Monday schedule)
Nov. 25, Wednesday (classes follow a Friday schedule)
Dec. 10-11 (Reading Days)
Dec. 14-20 (Final Exams)
Dec. 20, (end of fall semester)
Now for those reporting guidelines: This is still a fast-moving crisis, and these guidelines may change, but as of now, you should do as much of your reporting as possible remotely on your phone or computer. We do not support going on public transportation or into a large group for a story or getting within six feet of a source.
Your professors will advise you how to find sources online and on social media, how to report remotely, and how to record online video and audio interviews. We also encourage you to come up with innovative ways to report stories using the many free online tools available to student journalists.
You may be able to take photographs or record video or audio outdoors in your community as long as you practice responsible social distancing, but any city or state restrictions like a "shelter-in-place" order would preempt this. Please keep up with the latest restrictions in your community and follow these guidelines from the CDC to protect yourself.
Here's the good news: This is an incredible time to be a student journalist! The coronavirus is a huge, multi-dimensional and breaking story that you can cover from many different angles. You are in a unique position to chronicle the effects of this pandemic on the Hunter community. We are here to encourage and support you, so please be sure to reach out to your professors if you have any questions or concerns about your coursework.
A few final notes:
Please follow us on Twitter at @hunterjourn and Instagram at @hunterjourpgm and sign up for our newsletter for the latest information on internships and the program.
Please be sure to follow the communication guidelines for your class. Each of your instructors may have a different way of communicating with you, and it's critical you stay on top of the class requirements and assignment deadlines.
We are working out the logistics with the College and Renato Tonelli so that students will be able to check out cameras and Zoom equipment for the semester. Your professors will have more info on this.
We are also working on a remote solution for Adobe Creative Cloud access for all students enrolled in classes who need it.
Hunter is loaning laptops to students who need them and offering other types of aid, including mobile hotspot devices, mobile food pantries, and emergency funding. More info.
And don't forget to check the Film & Media Department's COVID-19 update regularly as well as the latest from Hunter College.
We begin this fall semester with a record number of journalism students and a deep appreciation for the journalists who are working tirelessly to keep the public informed. While this is a challenging time for everyone, it is also an opportunity to distinguish Hunter's journalism program. I am grateful for all the enthusiasm and passion that our faculty and students bring to our program and optimistic we will meet this challenge.
Here's to a safe and productive semester.
Warm regards,
Sissel McCarthy
Director of the Journalism Program