The Mayor's Office of Media & Entertainment is inviting Hunter College students to apply to attend the 2020 FUTURE NOW Media & Entertainment Conference, which will be held online on May 27-29.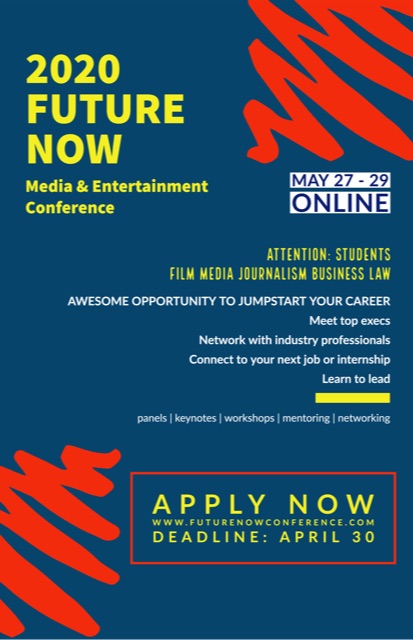 Application deadline extended to APRIL 30. 
FUTURE NOW is bringing college and graduate students together with industry professionals and executives from every area of the media business.  Many FUTURE NOW alumni secure internships and jobs through the meaningful connections they make at the FUTURE NOW conference.  
STUDENTS will:
Learn about the breadth of opportunities in the business
Build their professional networks 
Be mentored by media leaders and executives
Get noticed — application materials of those accepted to attend are included in a talent resource portfolio that FUTURE NOW provides to sponsors and partners to help fill internship and job openings.  
For more info, go to www.futurenowconference.com.