Latest update
April 20, 2020 — BVM Sports is seeking students for the 2020-2021 academic school year to become remote sports writing interns.
Company Description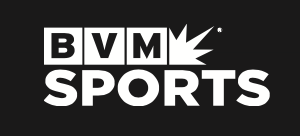 Best Version Media, an international media company headquartered in Brookfield, Wisc., publishes over 850 monthly magazines with locally-oriented news stories and distributes over 30 million copies between the United States and Canada.
Job Description
This fall, the company will be introducing a brand new internship program for its national website — BVMsports.com (launching this summer). BVM Sports is a media entity dedicated to providing local, national and international sports coverage. Setting BVM Sports apart from any other sports outlet is its professional reporting of hyperlocal athletes, coaches and teams on a national scale. The BVM Sports website delivers all-encompassing coverage of sports at every level — pee wee to pro — conveniently in one place.
BVM is looking for talented student journalists interested in expanding their portfolio with real-world media experience while being provided professional-level training, one-on-one mentorship with professional writers and story critique from professional editors. Each week its interns will be given the opportunity to pursue different types of sports stories, and will be offered advising and oversight. Its interns will also have the possibility to cover large sporting events as credentialed media members, as well as enter to win BVM's student sports writing awards.
The internships run for 16 weeks beginning fall (August) 2020.
The ideal candidate:
Has a passion for sports
Has excellent writing and editing skills
Has strong communication skills, including networking and interviewing
Is well connected with the local sports community (your school or club)
Is detail-oriented with strong time-management skills
Is highly motivated and able to work (remotely) in a fast-paced environment
Has an interest in storytelling through video and/or audio (video feature stories, podcasting, etc.)
How to Apply
Apply here: https://bvmsports.com/sports-writing-internship/. For more info, review the media kit or email sports@bestversionmedia.com.
Deadlines
Apply now.