Latest update
Feb. 7, 2020 — The Modern Luxury NY-based Editorial digital team is seeking motivated, creative and professional students to participate in the editorial digital winter/spring 2020 internship program in New York.
Company Description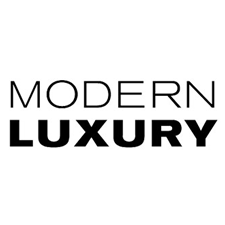 Modern Luxury, reaching an audience of more than 16 million, is the nation's largest luxury media company, offering leading brands access to the most affluent audiences in the most prominent cities across the U.S. Through the power of the Modern Luxury platform including 85+ brands across 22 markets, the company delivers powerful marketing solutions allowing luxury brands to connect with their audiences in the places and ways that matter most.
Job Description
Modern Luxury is looking for smart, sociable, professional writers who appreciate the finer things in life and can produce clean content at a quick pace. Internships are unpaid and you must be eligible to receive college credit, but Modern Luxury promises real-world professional experience and advice in your time here, including career discussions with its senior editors in the New York office. Participants will have an opportunity to work directly with Modern Luxury's Editorial and Digital teams gaining invaluable experience in CMS, SEO, writing/editing, and uploading content for Modern Luxury brand and national sites.
This internship position will play an important role within the editorial digital team and will allow participants to enhance their knowledge of the media industry.
Requirements:
Must be eligible for college credit. Please connect with your career center to learn more about your options. This internship is unpaid. Interns are to be available to volunteer 15-20 hours during the week. The company is looking to help enhance the knowledge of the media industry for someone who is organized, dedicated and creative.
All applicants must be enrolled in college and eligible to receive credit for their participation in the internship program.
Strong writing/journalistic abilities
Knowledge of SEO practices
Experience with CMS
Experience with Photoshop, or similar photo editing programs
Interest in online content
Interest in magazine journalism
Research skills
Fact-checking knowledge
Knowledge of AP style
Reliable, trustworthy and deadline-driven
Knowledge of luxury brands a plus
All applicants must have a laptop they can bring into the office
Available to volunteer 15-20 hours per week
How To Apply
To apply, please email your résumé and cover letter to Michael Capace, mcapace@modernluxury.com. Learn more about the position.
Deadline
Immediately