Company Description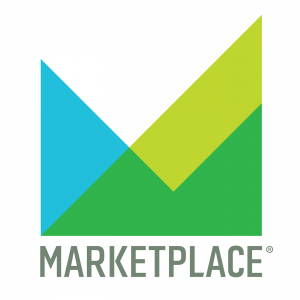 American Public Media Group (APMG) is the parent organization of a large, dynamic group of not-for-profit broadcasting entities:
American Public Media, one of the largest producers and distributors of public radio shows and podcasts in the world. APM's portfolio includes Live from Here, The Splendid Table, Performance Today, BBC World Service, and Brains On!
Minnesota Public Radio, a 45-station regional radio network that brings news, classical music and AAA-format rock to Minnesota and parts of North and South Dakota, Iowa and Wisconsin.
Southern California Public Radio, a group of news and information stations based in Pasadena and serving Los Angeles and the Inland Empire.
Marketplace, a portfolio of radio programs and podcasts about economics and finance that includes Marketplace, Marketplace Tech, and Marketplace Morning Report.
APM Reports, our investigative and documentary unit, and the creator of the acclaimed podcast series In the Dark.
More on Marketplace: An industry leader in telling meaningful and creative stories on the radio with over 14.5 million weekly listeners, and a multi-media enterprise centered around the ambition of raising the economic intelligence of all Americans. Marketplace is one of the most dynamic multimedia brands in the country, known for an irreverent approach to business and economic news on multiple platforms.

Job Description
)Intern, Marketplace – NY Bureau:
Position Information:
Hours: 40 hours per week
Location: New York City, NY
Start Date: June 2020 – December 2020
Application Deadline: November 15, 2019
The New York bureau of Marketplace has an excellent internship opportunity for those who have an active interest in business journalism. Marketplace Interns will be compensated on an hourly basis.
This is a six month internship position from June 2020 – December 2020.
Responsibilities:
Learn and perform a variety of production, research, and editorial tasks, including cutting tape.
Assist reporters in developing Web and social media content to accompany and complement their on-air stories.
Write show promos, daily station updates, and other materials.
Contribute ideas for stories and other editorial material.
Conduct pre-interviews for on-air guests.
Conduct 'person on the street' interviews.
Other duties as assigned.
Benefits:
Partial subsidy for onsite parking or public transportation.
Eligible to accrue sick time off.
Eligible for health insurance as required under the ACA.
Programming:
Participate in robust on-boarding experience.
Professional development: on-the-job training, intercultural development assessment, formal performance review feedback sessions, etc.
Mentoring opportunities.
Required Qualifications:
Enrolled Senior in an undergraduate or Master's program OR have earned a degree within the last 12 months.
A demonstrated interest in journalism (i.e. produced work for publication, worked at school newspaper/radio, etc.)
Must have the ability to write clearly and accurately under strict deadlines and work independently.
Must have strong organizational and communication skills.
Proficient in Microsoft office products with the ability to learn new software programs.
Self-starter with an appetite for learning audio skills.
Must be available from June 2020 – December 2020.
Preferred Qualifications:
Coursework or experience in journalism.
Physical Demands and Working Conditions:
Must be able to perform the essential duties of the position with or without reasonable accommodation.
Physical Demands:

Required to move about in an office environment and sit for extended periods of time.
Required to move about in the community.
Frequent use of hands for data entry/keystrokes and simple grasping.

Working Conditions:

Moderate noise level.
Occasional exposure to prevalent weather conditions.
How to Apply
In addition to your skills and knowledge, Marketplace wants to get to know you in the application process. In addition to your resume, please include a cover letter (of no more than 2 page) with answers to the following:
How does Marketplace's coverage distinctive from other business news outlets?
Deadlines

Application Deadline: November 15, 2019