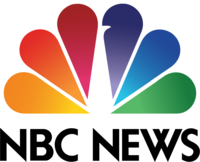 Company Description
NBC Universal is one of the world's leading media and entertainment companies in the development, production, and marketing of entertainment, news and information to a global audience. NBCUniversal owns and operates a valuable portfolio of news and entertainment television networks, a premier motion picture company, significant television production operations, a leading television stations group, world-renowned theme parks, and a suite of leading Internet-based businesses. NBCUniversal is a subsidiary of Comcast Corporation.
Job Description
There are a wide range of editorial opportunities at NBCUniversal, both at the network level and with local stations across the country. In an editorial internship, you have the opportunity to work with dynamic news teams. Here you can learn the ins-and-outs of reporting, and gain unparalleled experience in the world of digital journalism.
Ideal candidates are news, entertainment, and/or sports junkies. You keep up with current events and are passionate about the news and the world around them. Candidates must have strong writing proficiency, extraordinary attention to detail and possess the ability to function in a fast-paced environment driven by speed and accuracy.
Businesses with these opportunities:
Entertainment & Lifestyle Group
CNBC
NBC News & MSNBC
NBC Sports Group
Owned Stations & Affiliates
Telemundo Network
Among current spring 2020 internships are:
How to Apply

Interested applicants must first apply online.

NBC/MSNBC internship postings may be found at www.nbcunicareers.com.

Step 1: Check out our opportunities in the 'Internship Possibilities' section. Click on each box to read more and learn where you'll find these positions.
Step 2: Prepare your application. Make sure your resume is up to date and that your cover letter is relevant to the positions that interest you.
Step 3: Apply! The company encourages you to be selective in your applications. Apply to the positions that really interest you and where your qualifications are a match. Go to Open Positions to find all of our open internship positions.
Step 4: Stay connected! While the company does get a large volume of applicants, it does its best to keep you posted about your application status. In the meantime, it encourages applicants to learn more about NBCUniversal by following @NBCUinterns on Twitter and @NBCU_Interns on Instagram.