Latest Update
March 22, 2019 — Univision is looking to recruit top talent for its Internship program to join its mission of informing and empowering U.S. Hispanics. As part of its commitment to Hispanic America, Univision hosts a rich internship program focused on providing top emerging talent with the opportunity to learn about newsgathering and production in a dynamic and fast paced environment. Fully embedded in its local newsrooms, the interns will have the opportunity to shadow, learn and apply their new learning in the creation, editing, writing, publishing, and distribution of linear and non-linear content across multiple platforms.
Company Description
Univision Communications Inc. is the leading media company serving Hispanic America. Its powerhouse portfolio includes television, radio and interactive offerings that entertain and inform more Hispanics each day than any other media company in the country. The company values serve as a compass for its actions and the foundation for its interactions with employees, customers, and suppliers. They are its defining principles that state what we believe.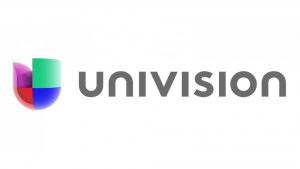 Univision Communications Inc. has evolved into a top-tier multimedia company with 16 broadcast, cable and digital networks; 62 television stations; 68 radio stations; an array of online and mobile apps, products and content creation facilities in Miami, New York and Los Angeles. Univision Communications Inc. has an unmatched position at the intersection of two primary business growth opportunities in the U.S. today: Hispanics and digital, which coupled with its strong brand equity and diversified businesses, makes us the gateway to Hispanic America for any company looking to connect with this important audience.
Job Description
The intern will be embedded with the newsroom staff to make significant contributions to the dissemination of news content across various platforms. The News Content Production Intern will work directly with producers, reporters, assignment desk editors, and other staff. Interns will learn how to create multimedia content and/or curate content including but not limited to writing copy, shoot and edit video, take and/or Photoshop photos, research stories, conduct pre-interviews, suggest captions and headlines, may go out in the field to gather content, log interviews, do fact-checking, and post content to various platforms. They will have the opportunity of having their work supervised by professionals and learn from top journalists in their markets. The ideal candidate is at the top of their class, a Journalism or related major, is a self-starter, and is eager to learn in a team environment. Its internship program strives to grow its interns' knowledge of the news media industry and provide real-world newsroom experience.
10-week paid program; maximum of 40 hours/per week
Summer, Spring and Fall Semesters run according to college semester schedule. Schedules will vary depending on market needs. Summer semesters can run full-time based on student's availability.
Projects will be assigned after training and overview of news operations. They will be on-going and designed to build knowledge, skills, and experience in news production.
Exposure can provide exposure to production/post-production phases and digital distribution initiatives.
May include additional training and development workshops to build various skills.
QUALIFICATIONS
Prior work/internship experience in a corporate environment
Proficiency with Word/Excel/ PowerPoint
Demonstrate leadership and adaptability
Demonstrate civic and community service
News, social media, digital video production and photography experience is a must, whether via college classes or previous internship experience.
Must be a rising Jr., rising Sr., pursuing Bachelor's degree
Must have a cumulative GPA of 3.0 or above
Must be fully bilingual (English/Spanish), both written and spoken with very high-level Spanish proficiency.
Proficiency in MS Word, Excel and Outlook
Must be in pursuit of a career in digital journalism, digital content production or related news field
Must possess superior communication skills
Prior experience in newspaper publishing, newsroom production, Spanish language media or published Spanish language work highly desirable.
Must be 18 years of age or older
Employment/education will be verified
Must have unrestricted authorization to work in the U.S.
How to apply
Summer internship starts June 3, 2019 Ends: August 9, 2019. Apply Here
Deadline
Deadline to apply is April 5, 2019 – candidates selected will be invited to complete a video interview to continue with the internship application process