Latest Update
March 16, 2019 — CBS 2 and WLNY-TV are now offering college students the opportunity for paid internships in many of its departments, including News, Sports, Meteorology, Creative Services and Communications/Public Affairs. To apply click here.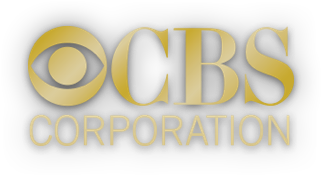 Company Description

CBS Television Stations consists of 29 owned-and-operated stations, including 16 that are part of the CBS Television Network, eight affiliates of The CW Network, three independent stations and two MyNetworkTV affiliates. Among its stations are WCBS-TV and WLNY-TV (New York), KCBS-TV and KCAL-TV (Los Angeles), WBBM-TV (Chicago), KYW-TV and WPSG-TV (Philadelphia), KTVT-TV and KTXA-TV (Dallas-Ft. Worth), KPIX-TV and KBCW-TV (San Francisco), WBZ-TV and WSBK-TV (Boston), WUPA-TV (Atlanta), WWJ-TV and WKBD-TV (Detroit), KSTW-TV (Seattle), WTOG-TV (Tampa-St. Petersburg), WCCO-TV (Minneapolis), KCNC-TV (Denver), WFOR-TV and WBFS-TV (Miami), KOVR-TV and KMAX-TV (Sacramento), KDKA-TV and WPCW-TV (Pittsburgh), WJZ-TV (Baltimore), as well as WCCO-TV's satellite stations KCCO-TV (Alexandria, Minn.) and KCCW-TV (Walker, Minn.).
Job Description

The following internships are available for the summer at CBS 2 and WLNY-TV:
News
Internships available in: Medical Reporting, Assignment Desk, General Assignment Reporting, Special Projects, Sports, CBS 2 News This Morning and Meteorology. Most interns will be responsible for logging materials, doing research, assisting on shoots, assisting with pulling footage and archiving. Meteorology interns will assist with creating weather maps/graphics.
Community Affairs
Assist Public Affairs Manager on all community partnerships and events sponsored by the Stations. Assist with writing press releases and pitches for outside media. Updating and publishing directly onto cbsnewyork.com's Eye on Community website. Assist with footage license requests.
Creative Services
Work with Creative Services team to create promotional spots for daily newscasts. Logging, researching and assisting on shoots as well as assisting on editing promos/teases. Adobe Premiere / Final Cut Pro experience very helpful.
Graphic Arts
Assist with creating over-the-shoulder, full screen, lower-third graphics for daily newscasts, specials, promotional spots and public service announcements.
Hours and Payment
Paid | Part-time
How to Apply

Please submit your resume and cover letter online for the summer internship program.
You MUST be a matriculating college Junior or Senior with an overall GPA of at least 2.7 and a minimum GPA in your major of at least a 3.0.
Deadline

Rolling starting in April.