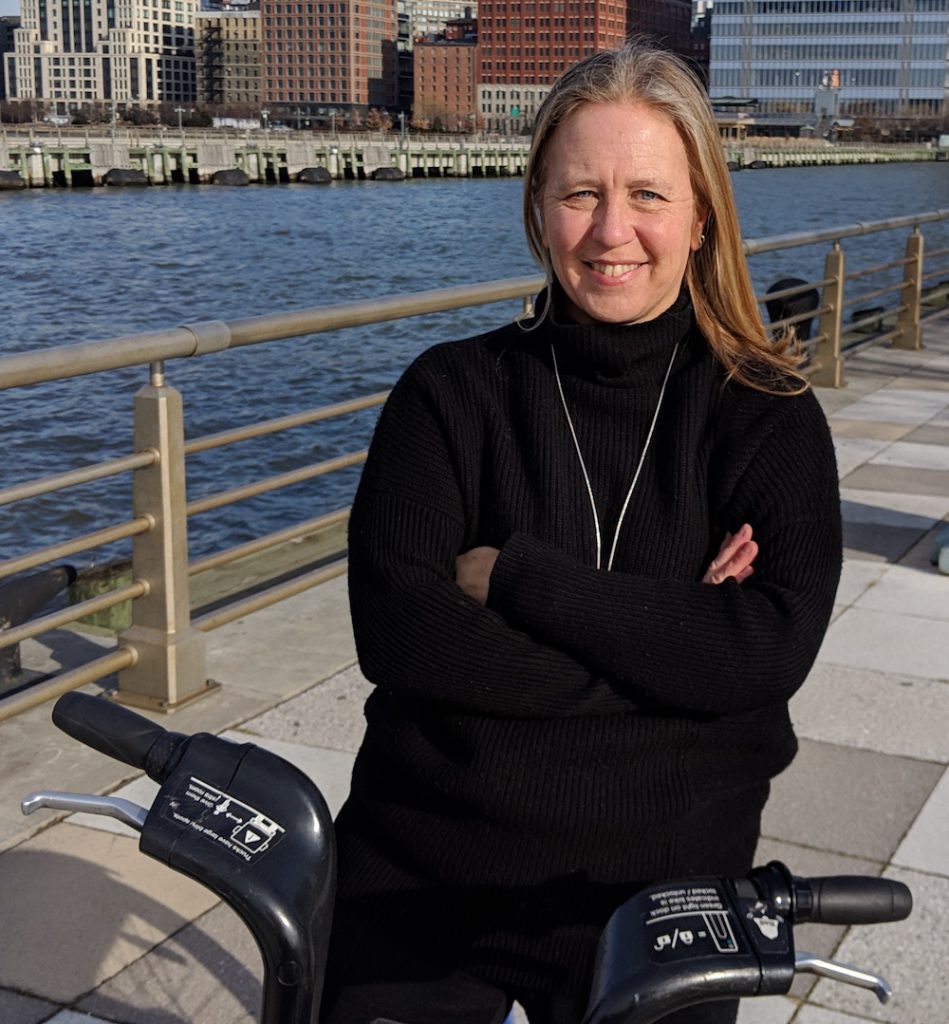 Prof. Pamela Frederick, who teaches a Neighborhood News class for the Hunter journalism program, has purchased Tribeca Citizen, a long-standing community blog site focused on the lower Manhattan neighborhood.
The decision was a natural for Frederick. She has lived in Tribeca since 2004 and her career had already combined journalism and community activity.
Frederick had previously worked as a reporter and editor for the Riverdale Press in the northwest Bronx, and later served 14 years, including as chairwoman, on Chelsea/Hell's Kitchen's Community Board 4.
A community press that sheds light on both the positive and negative within a neighborhood is vital, stressed Frederick. "The reason why Tribeca is the way it is, is because people want it to be nice and people pay for it to be nice. That's why there's a massive community engagement."
'When you have a community press,

you have a voice. Things get done

when the world knows people are watching.'

– Prof. Pamela Frederick, Hunter College
In taking over the community forum, Frederick quickly emphasized the importance of local neighborhood news. For instance, she wrote about an unwelcome storefront awning structure that greeted Tribeca residents on Chambers St.
"I put up a post called 'Eyesore of the Week,' and it was a complaint about this odd-looking storefront structure," she said. "They took it down within a day."
Added Frederick, "When you have a community press, you have a voice. Things get done when the world knows people are watching."
But the responsibility of being Tribeca's keeper is still new to her. "It's like the lights came on. Now I have to train myself to look at everything when I walk through the neighborhood. I feel like I have to know everything now."