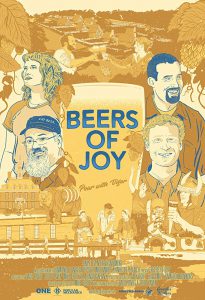 Prof. David Alm, who teaches a News Literacy class for the Hunter journalism program, brought his mastery of the subject to bear — and to beer — in a review of a new documentary on the drink.

The film, "Beers of Joy," premiers March 1 and was pitched by a publicist to as a documentary examination of "the rich history, detailed science, and unique personalities of the beer world."

But as Alm screened the film, he became suspicious and began researching each beer mentioned and location visited. In the end, he found that even while it "tries to hoodwink viewers into thinking it's not," the entire "documentary" was nothing but a two-hour commercial for Anheuser-Busch InBev, the largest beer conglomerate in the world.

Added Alm: "It's a perfect example of the need to dig beyond the surface of the media we consume."

Read his full review, published in Forbes on Feb. 22.