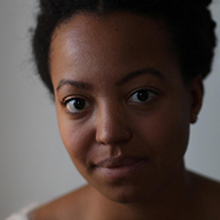 Nicole Lewis, who joins the Journalism Program faculty as an adjunct professor this fall, was featured in an interview segment on National Public Radio's Weekend Edition Saturday Aug. 25. Lewis discussed ongoing developments in a national prison strike with NPR's Scott Simon.
Lewis also appeared live this morning, Aug. 27, on 1A, a daily news show produced by Washington, D.C.'s NPR station WAMU.
Listen to the Weekend Edition segment on the audio player below, or read a transcript of the interview. And check out her reporting work on the topic for The Marshall Project.