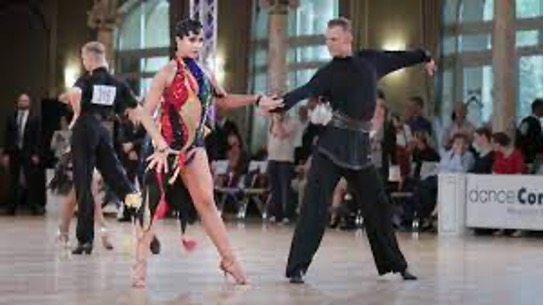 Meet Sima Sadykhov: A talented journalism student who is also a champion ballroom dancer.
The 20-year-old Hunter College senior just won her fourth national title in ballroom dancing in Fort Lauderdale, Florida and Alabama. That means she and her partner, Mathew Kheyfets, have qualified for the Olympic World Games of ballroom dancing scheduled to take place in Birmingham, Ala. next July.
Sadykhov has been dancing what's known as International-style Latin and Standard competitively in the US for the last 15 years. When she turned 17, she started competing internationally and has traveled to seven different countries including Spain, Italy, China, Georgia, Germany, Slovakia and England. She's placed in multiple quarter finals and semifinals in competitions with hundreds of couples from all over the world.
She and her partner have danced together for four years. You can check out their fancy footwork at the 2019 Wuppertal competition held in Germany in this YouTube video.
Sadykhov is majoring in Media Studies with a journalism concentration, minoring dance and doing her best to balance her dancing life with her school work until she graduates.
Congrats to Sadykhov and good luck in July!