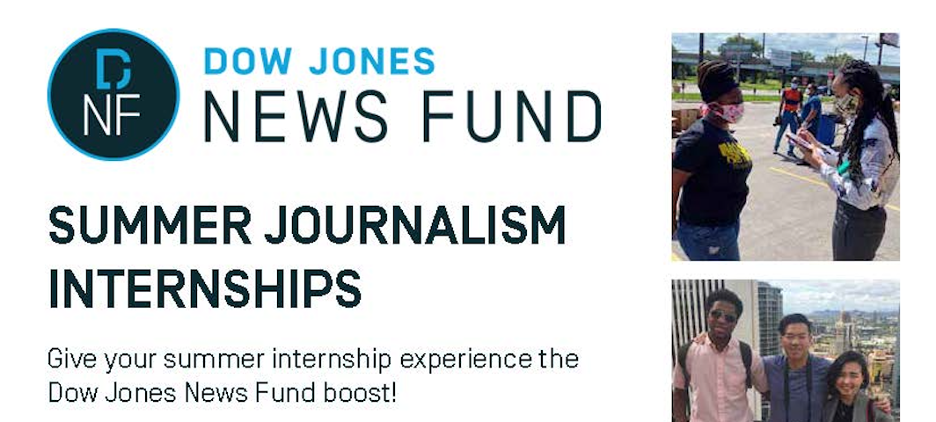 Students interested in a paid Summer 2022 internships with leading news organizations around the country should check out the Dow Jones News Fund internships. The News Fund will place college journalists in internships at more than 50 news organizations in data journalism, digital media, business reporting and multiplatform editing.
Selected students will attend a week-long, pre-internship training, and receive a $1,500 scholarship, memberships to journalism groups and access to the DJNF alumni network for jobs and mentoring.
To be considered, students must apply by Nov. 5, and take an online test. The DJNF will host two information sessions about the application and selection process, as well as two test prep sessions. Please email David Pavlosky at pav10023@gmail.com before Oct. 15 if you are interested in attending one of these sessions.
The deadline to apply is Nov. 5 and you can find the application at https://dowjonesnewsfund.org/news/apply-now-for-a-2022-internship/.