Latest Update
Dec. 11, 2019 — The Associated Press has just added listings for a paid six-month full-time internship at its New York Health and Science Desk and for a religion intern, in addition to its array of open positions for a Summer 2020 global news general assignment intern in various cities, including New York. Note that the health and science and the religion internships are for December 2019 graduates or for those graduating by summer 2020. Deadline to apply for all Summer 2020 is Dec. 21.
Company Description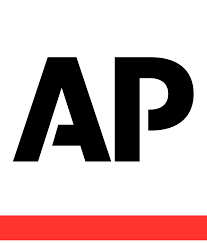 The Associated Press is the essential global news network, delivering fast, unbiased news from every corner of the world to all media platforms and formats. Founded in 1846, AP today is the largest and most trusted source of independent news and information. On any given day more than half the world's population sees news from AP.

Job Description
The Associated Press is offering paid 12-week general assignment journalism internships for the summer 2020 in four U.S. cities (Miami, New York, San Francisco and Washington, D.C.) and four international locations (Jerusalem, London, New Delhi and Rome).

Interns will receive training and experience in text and in at least one other visual format (video, photos or interactive/graphics).

Successful candidates will be strong storytellers who can demonstrate solid news judgment and the ability to suggest story ideas and angles and incorporate them in text, video and/or still images. Interns should be comfortable interacting with a diverse group of co-workers and interview subjects.

Interns will be expected to keep up-to-date with news in the city or region and its relevance to national and international affairs.

Interns will contribute to the text report – reporting and writing their own stories. Reporting responsibilities will include conducting interviews, monitoring and using social media to find stories and to promote AP's content, tracking down user-generated content and covering breaking news stories, either by phone or going to the scene. Assignments may cover general news, sports, business or entertainment. Editors will train interns on such areas as interview techniques, sourcing, databases and AP style.

Interns will assist in the production of video stories, including non-linear editing and writing story summaries and scripts. They will assist in setting up news and feature stories and join location shoots, or do their own shooting. Interns also may assist with content management and translations.

Depending on background and skills, interns may accompany staff photographers on assignments, assist with arrangements in the field, or shoot photos themselves. Staff photographers and editors will supervise interns on visual storytelling techniques and provide training in the use of photo editing software – Photoshop and Photomechanic – as well as transmission.

Interns who have a background in interactive/graphics may assist in creating multimedia stories told through elements such as graphics, data visualizations, 3D animations, photos and videos. Interns should be familiar with HTML and web standards.

Training in all formats will include journalism ethics. Interns must become familiar with – and abide by – the AP's statement of values and principles governing ethics.

Qualifications:
Applicants must be:

current full-time students within two years of earning an undergraduate degree(juniors and seniors) when applying for the program or
current full-time graduate students or
students who graduate December 2019.
Freshmen and sophomores (first and second year students) are not eligible.

Must be able to show proof of legal authorization to participate in a 12-week internship in the assigned country prior to the start of the internship.
Must have demonstrated proficiency speaking and writing in the English language and command of the local language of the assigned country.
Relevant experience and training in text is required as well as a secondary visual format such as video, photos or interactive/graphics.
Good general knowledge of national and international affairs.
Good writing skills and the ability to recognize grammatical and factual errors. Knowledge of AP Style.
A prior journalism internship or experience in media.
Knowledge of online and social media news venues.
Highly organized and attentive to detail; able to multi-task and manage projects as assigned.
Self-starter with the ability to collaborate effectively in a team environment.
How to Apply
More details and application link here.

Submission materials:
A 300-word autobiographical essay on this topic: "The Associated Press seeks to recruit and retain a workforce that embodies a wide range of talents, experiences, achievements and journalistic skills. Please describe the qualities and accomplishments you would bring to the company as an intern."
A resume and cover letter (please include your projected graduation date).
Four to five examples of your best print/text work (links to an online site of your work are highly preferred).
Two to three examples of your best visual work — video, photos, multimedia, interactive, etc. (links to an online site of your work are highly preferred).
A reference letter from a prior internship, media-related employer or faculty adviser on college/university letterhead.
All application materials should be uploaded simultaneously, including the reference letter.
Deadlines
December 21, 2019, 11:59 p.m. EST.