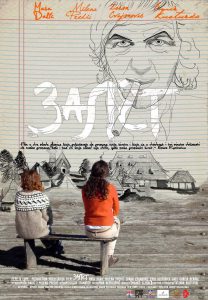 RUN UP
(2012) (23 min)
"Run Up" is a 2012 short film co-produced, written, and starred by IMA student Masha Dakic. Filmed in documentary style, the short follows the story of two actresses who try to change their lives by participating in a local film festival organized by the renowned Serbian director Emir Kusturica.The film will be part of New Filmmakers Series.
Anthology Film Archives
corner of 2nd Ave and E 2nd Street.
Wednesday 8/30 at 7:30 PM.
Tickets ($7) at the door.