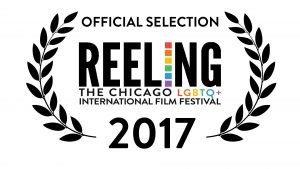 IMA student Megan Rossman will be presenting her award-winning short film Love Letter Rescue Squad at the Reeling Film Festival in Chicago.
The short revisits the efforts of Deborah Edel and Joan Nestle who orchestrated the creation of the world's largest collection of works by and about lesbians. This project, named Lesbian Herstory Archives, emerged as a response to the lack of preservation of lesbian history and grew from the hard work of a small group of women in a tiny New York apartment. After 40 years of dedication, the archive is very much alive as well as the challenges to keep it preserved.

Love Letter Rescue Squad was awarded with Best Student Documentary honors at the Emerging Filmmaker Showcase section of this year's Cannes Film Festival. Rossman created the film through the integrated media arts MFA program at Hunter College.
Reeling Film Festival
Landmark's Century Center Cinema
Thursday, September 28 at 9:00 PM