Month: December 2018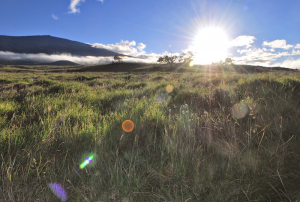 IMA alumna Laurie Sumiye has received 2019-20 Fellowship with Firelight Media for her project A Paradise Lost. Read article here.
Prof. Sissel McCarthy's Macaulay Honors News Literacy students checked out Bloomberg's headquarters just down the road at 58th Street and Lexington Avenue last week, thanks to an invite from Hunter alum Mike Nizza.
Nizza launched BloombergPolitics.com in 2014 and is now an editor for Bloomberg Opinion. Since his graduation from Hunter in 2000, he's worked in digital journalism and says he loves building digital products. "We are in the first five minutes of digital history—it's still like the Wild Wild West when it comes to digital," Nizza said, adding that these new technologies do make it a challenging time in terms of news literacy.
Read More
IMA student Rebecca Centeno had co-wrote an article on the refugee caravan crisis in Mexico with Alexei Wood, San Antonio photojournalist and former J20 defendant. The article follows the multiple caravans that are escaping the crisis in Honduras and are currently residing in Mexico City, with their next stop set to Tijuana. The article was on the cover of last week's San Antonio Current, a left leaning publication that is equivalent to the Village Voice. You can read the article here. Rebecca had also made a short video to accompany the article, which you can see below:
Éxodo de Esperanza from Rebecca Centeno on Vimeo.