Month:
December 2015
Nonfics.com names IMA alumna Iva Radivojevic's Evaporating Borders – The 15 Best Documentaries of 2015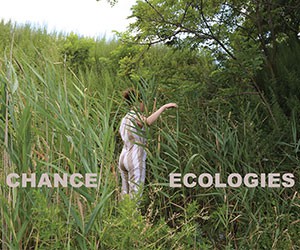 IMA alumni Sarah Nelson Wright, Dylan Gauthier, and Laura Chipley's project exhibition, Chance Ecologies, is on view at Radiator Arts through Jan. 21s.
For the past seven months, Chance Ecologies has brought together a group of artists to explore the wilderness of Hunter's Point South, Long Island City, Queens. The post industrial site stood in disuse for 35 years, allowing for a complex, contemporary ecology to develop. Over the course of the summer, Chance Ecologies organized a series of art events, workshops and happenings that invited the public to experience the site prior to being completely leveled in October 2015, as part of the Hunters Point South housing development project.
IMA/MFA Thesis Show:
Saturday, December 19th 6:30-10PM
Screening followed by a Q&A + reception.
Location: The Roosevelt House Public Policy Institute – 47-49 65th Street
Congratulate our graduating IMA students:  Christopher Nostrand and Melissa Saucedo Gonzalez!