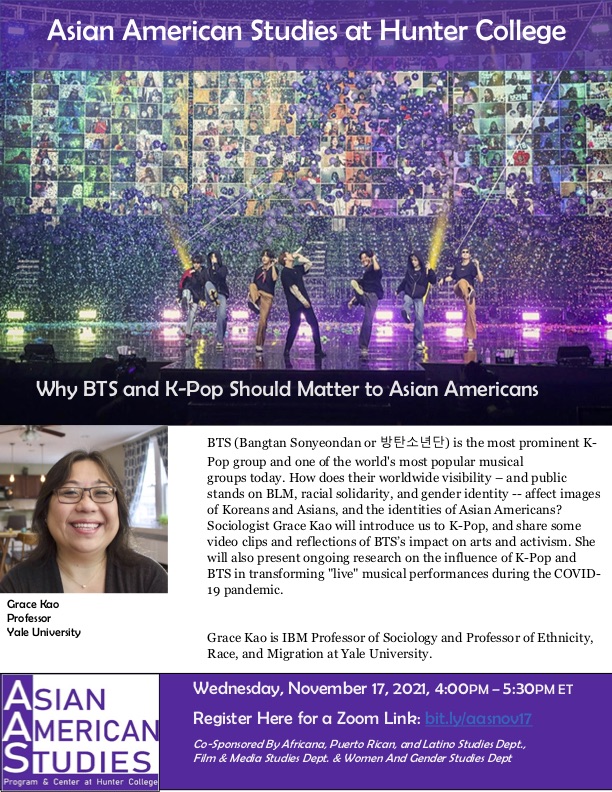 Wed., Nov. 17th
4-5:30PM | Online
RSVP: https://bit.ly/aasnov17
BTS (Bangtan Sonyeondan or 방탄소년단) is the most prominent K-Pop group and one of the world's most popular musical groups today. How does their worldwide visibility – and public stands on BLM, racial solidarity, and gender identity – affect images of Koreans and Asians, and the identities of Asian Americans? Sociologist Grace Kao will introduce us to K-Pop, and share some video clips and reflections of BTS's impact on arts and activism. She will also present ongoing research on the influence of K-Pop and BTS in transforming "live" musical performances during the COVID- 19 pandemic.
Grace Kao is IBM Professor of Sociology and Professor of Ethnicity, Race, and Migration at Yale University.
Organized by: Asian American Studies Program
Co-Sponsored by: Africana, Puerto Rican, and Latino Studies Dept., Film & Media Studies Dept. & Women And Gender Studies Dept.