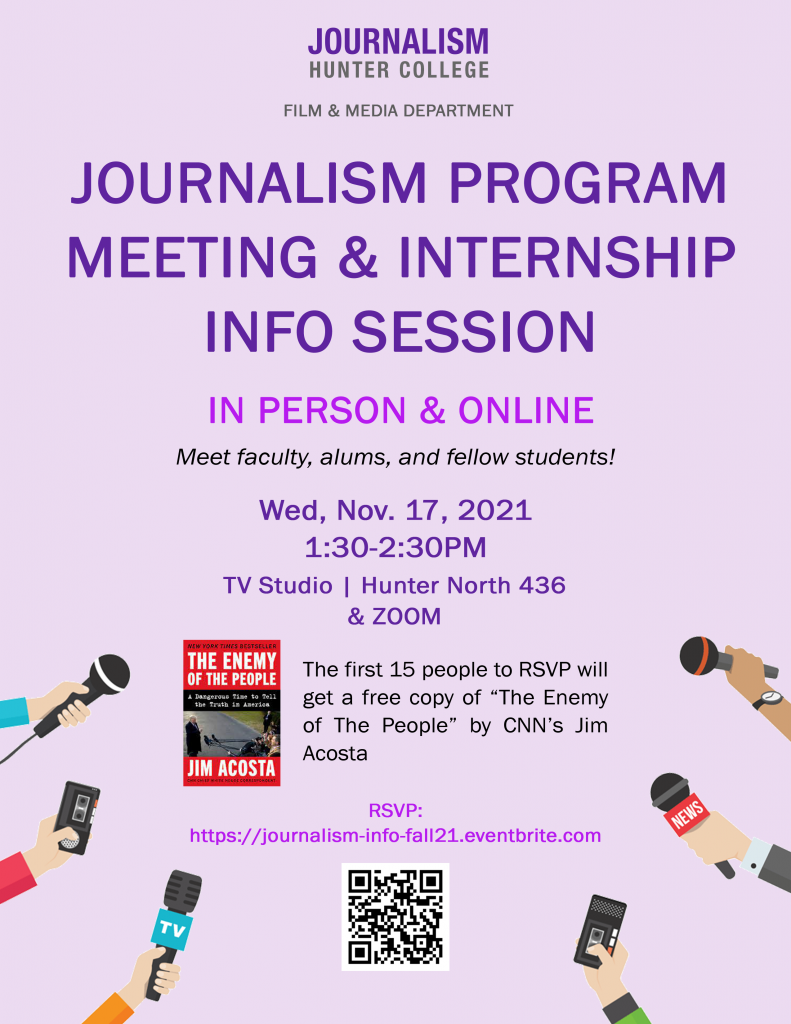 Wed., Nov. 17th
1:30-2:30PM
In person & online option available for this event.
TV Studio HN 436 (in person) & Zoom
RSVP here

Meeting for students, faculty and alumni to talk about the Journalism Program, spring classes and journalism internships.
Free Enemy of the People book by Jim Acosta for the first 15 students who sign up!