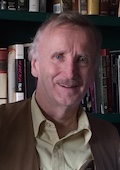 The Department of Film and Media Studies mourns the passing of Professor Robert "Bob" Stanley.

A widely respected member of Hunter's faculty for more than 40 years, Bob introduced thousands of Hunter students to the field of Media Studies. He was known for his integrity, his generosity towards students, his enthusiasm for the study of media and its impacts, and a wry sense of humor that we will all miss terribly.

Bob's books included Media Studies: A Cultural-Historical Approach (2022), Making Sense of Movies: Filmmaking in the Hollywood Style (2002), and The Celluloid Empire: A History of the American Movie Industry (1978).

Our thoughts are with Bob's wife, Vice President and Dean of Students Eija Ayravainen, his daughter Katri, and his grandson Kolmas.