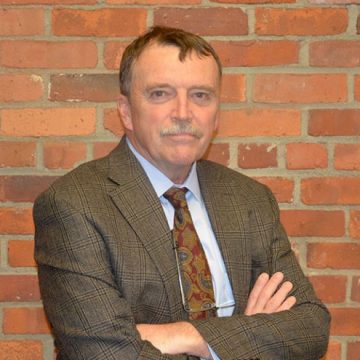 Professor Samantha Sunne's Data Journalism class (MEDPL 297) met with the star of a journalism epic.
Matt Carroll, a reporter portrayed in the award-winning movie "Spotlight," spoke to students about his experience using data for reporting.
In the early 2000s, Carroll was a member of the Spotlight team, a group of investigative journalists at the Boston Globe. His reporting, which would now be referred to as "data journalism," found connections that helped show the Catholic Church was covering up abuse on a massive scale. The team's story sparked worldwide policy change and was the basis of the movie "Spotlight," which won the Academy Award for Best Picture in 2016
Carroll had some advice for students who want to write stories that are impactful. "Try to find ways to use data in every story you do," he said. "The more you use it, the more comfortable you'll be."
Carroll and his team won the Pulitzer Prize for Public Service in 2003 for their coverage of the Catholic priest sexual abuse scandal.