Join us for this year's Aronson Awards Celebration – Tues, April 19th.
Celebrate outstanding cutting edge journalists, cartoonists, filmmakers and hear from
Curt Guyette who was the first journalist to expose the Flint's Water Crisis!!
Congrats to Melissa Saucedo Gonzalez and Samantha Farinella IMA/MFA doc winners
in the James Aronson Awards for Social Justice Documentary!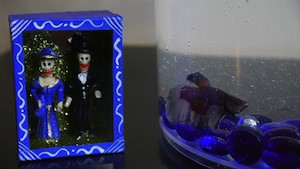 Melissa Saucedo Gonzalez's moving documentary BEFORE DAVID uncovers a mental heath issue rarely spoken about — prenatal depression, and the difficulties experienced when confronting changes in one's body, lifestyle, identity and belief systems. The film reflects on the constructed image of the pregnant woman in Western society, and on the expectations placed on women at a time when they are undergoing an extreme physical and emotional transformation.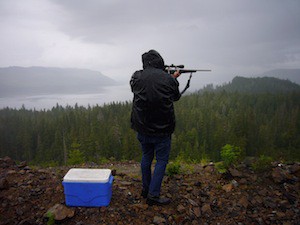 Samantha Farinella's documentary HUNTING IN WARTIME profiles Tlingit veterans from Hoonah, Alaska who saw combat during the Vietnam War. The veterans talk about surviving trauma, relating to Vietnamese civilians, readjusting to civilian life, and serving a government that systematically oppresses native people. Their stories give an important human face to the combat soldier and show the lasting affects of war on individuals, families and communities.
The Hunter College Department of Film and Media Studies invites you to
The James Aronson Awards for Social Justice Journalism
Tuesday, April 19th
6:30 PM Reception
7:00 PM Ceremony
The Lang Recital Hall – 4th Floor Hunter North building
69th Street (between Lexington & Park Ave.)
This is a free event and open to the public.
RSVP link here