A new online platform dedicated to news literacy is up and running. Distinguished Lecturer and Director of the Journalism Program, Sissel McCarthy, created the site called News Literacy Matters to raise awareness about what she considers a new core competency.
"News literacy is a skill we all need to stay informed in the 21stcentury because as the tagline on our website says, all information is not created equal," McCarthy said. "You also can't rely on anyone but yourself to find credible information anymore."
The website, newsliteracymatters.com, is a place for journalism students, faculty and anyone interested in the pursuit of reliable information to share ideas and the latest news on news literacy.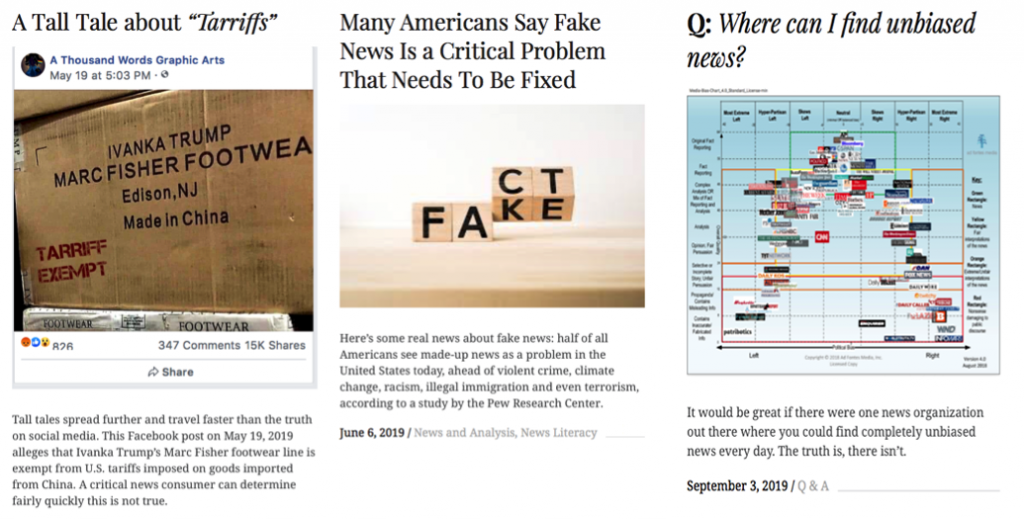 The Home page showcases essays by both students and faculty on news literacy issues, and there's a Q&A page where professors teaching MEDIA 211: News Literacy in a Digital Age answer student questions about news literacy terms, topics, and techniques.
If you're interested in being your own fact-checker and a more critical consumer of news, please join the conversation and subscribe to our news feed right on the home page. News literacy matters more than ever!