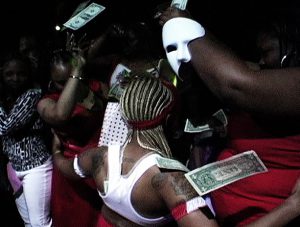 IMA alum Sasha Wortzel's film Happy Birthday, Marsha! will be screening at:
BAM on Oct 12-15 alongside Shakedown by Leilah Weinraub




Collaborating with Reina Gossett, Sasha Wortzel's film explores the life of transgender icon Marsha Pay it No Mind Johnson and her influence of the Stonewall Riots in New York City of 1969. This documentary intends to give proper coverage for an LGBT icon who not only played a part in the riots, but played the leading role as well. The film will be shown alongside Leilah Weinraub's Shakedown, as part of a double feature at the Brooklyn Academy of Music.
Tickets will be available here