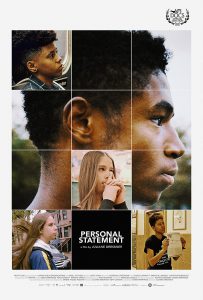 Personal Statement, a film that IMA alumna Rikki Gunton helped edit will be premiering at:
Margaret Mead Film Festival at the American Museum of Natural History on Saturday, October 20th at 7pm.
It is a documentary about three high school seniors at underfunded schools in Brooklyn who are working as peer college counselors, while trying to get themselves and their peers into college. The film explores the struggles of low-income students overcoming that prevent them from graduating into college. The film will also have its broadcast premiere on Tuesday, October 23rd at 8pm on PBS.
Tickets are available here