iArt Show
Interactive art show by the students of Interactive Media Production (MEDP278)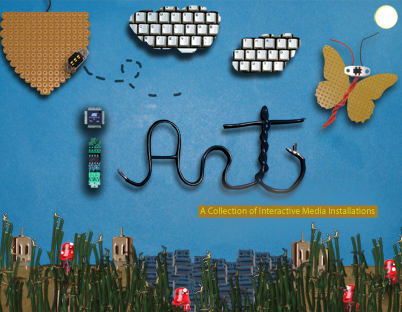 more info: http://i-art.us
WHEN:
Sunday May 23, 2010 at 4PM- 6PM
Monday May 24, 2010 at 5PM-7PM
WHERE:
The Blackbox Gallery (Room 543)
695 Park Avenue Hunter College North Bldg
Entrance on 69th Street between Lexington & Park Ave.
Experience Music, Games, and Video in the World of Interactive Art
i-ART
Students in Hunter College's undergraduate Interactive Media Production course will host the i-ART public exhibit of interactive installations. Throughout the semester, the students have been working on projects that allow them to express their artistic vision through computer programming and hands-on design. The third i-ART exhibition explores various technologies and equipment such as using sensors to detect different elements such as video, sound, and text to create real-time interactivity.

Take a virtual ride in a taxicab from Times Square to Chinatown in a matter of minutes. Compete with your friend in a game to see who has the fastest reaction time. Test your musical ability in a vocal pitch race or step into the shoes of a digital graffiti artist.
When you come to the show, immerse yourself into a variety of artistic projects. See how far the students' imagination can take you. As you make your way through the Blackbox, explore your senses through the world of interactive art.
FB group: http://www.facebook.com/group.php?gid=177741743422