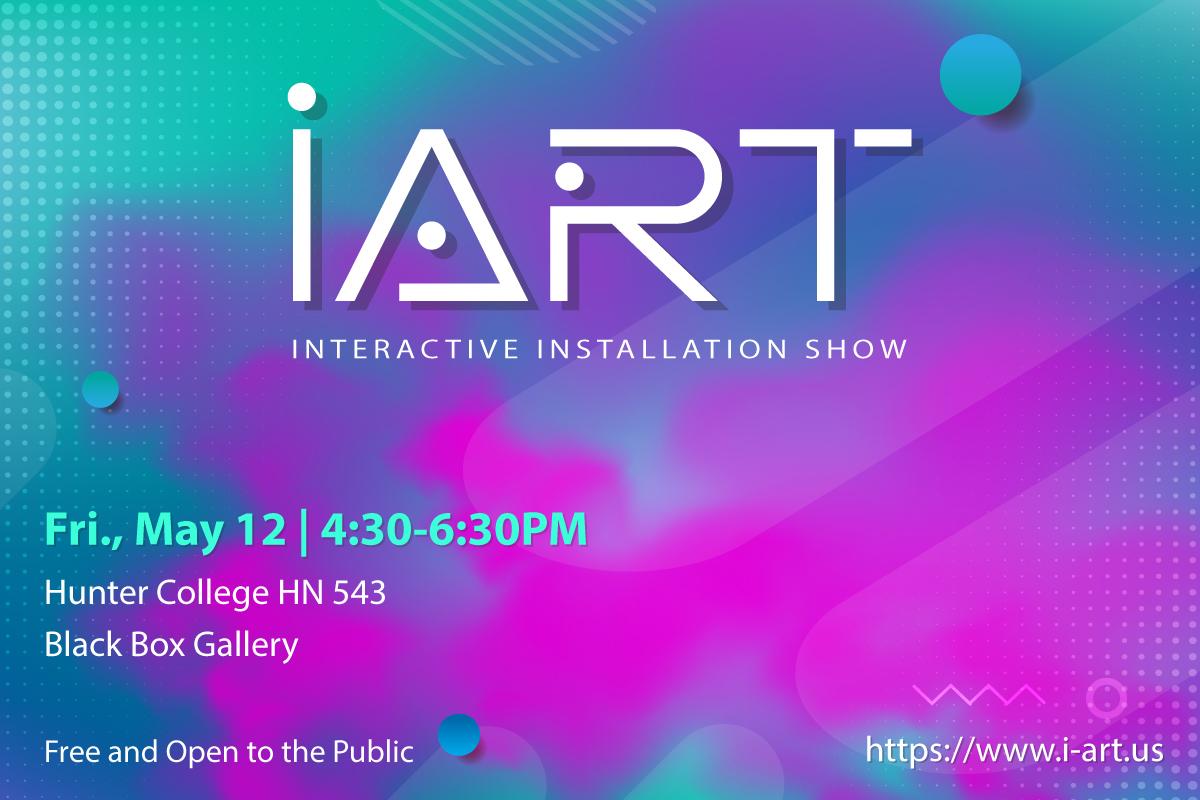 iArt Show
Fri., 5/12 4:30-6:30PM
HN 543 Blackbox
RSVP : https://iart-sp23.eventbrite.com
Come join students from Interactive Installation course for the Spring iArt Show! This exhibit promises some exciting rising talent in the field of interactive art and media. This year's students come from the Integrated Media Arts MFA and Film & Media program at Hunter College, as well as an array of visiting students from CUNY Graduate Center. Installation subjects include visualizing the deaf experience for hearing communities, the Kafkaesque experience of temp job mundanity, and the musicality of bird songs.
Artists:
Davis Alianiello- Every Job is a Temp Job When You're Living in a Body That Will Die
Tobias Fandel – Critical Proximity
Itzá García – Mitote
Justin Weber Hernandez- Laser Says
Haisi Hu – The Inescapable Viewing of the Back of Your Head
Emad Jamal- Gestophon
Kassandra Luyando – ME IX SIGN IX WHY
Rachel Oh – Ephemeral Artistry
Jacob Sheffet – Do Cyborgs Dream of Becoming Mud?
Amanda Woolsey – The Great Animal Orchestra
Special Thanks to: Jihye Ahn for poster design, Amanda Woolsey for press blurb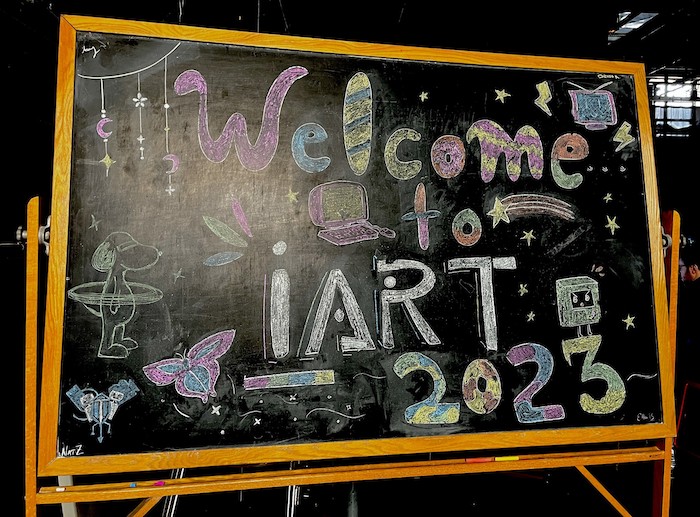 photo credit: Rachel Jungeun Oh