"Goodbye Solo" A Film By Ramin Bahrani in the lang Auditorium
(Reception 5:45 PM, Screening 6:30PM, Followed by Q&A session with Director)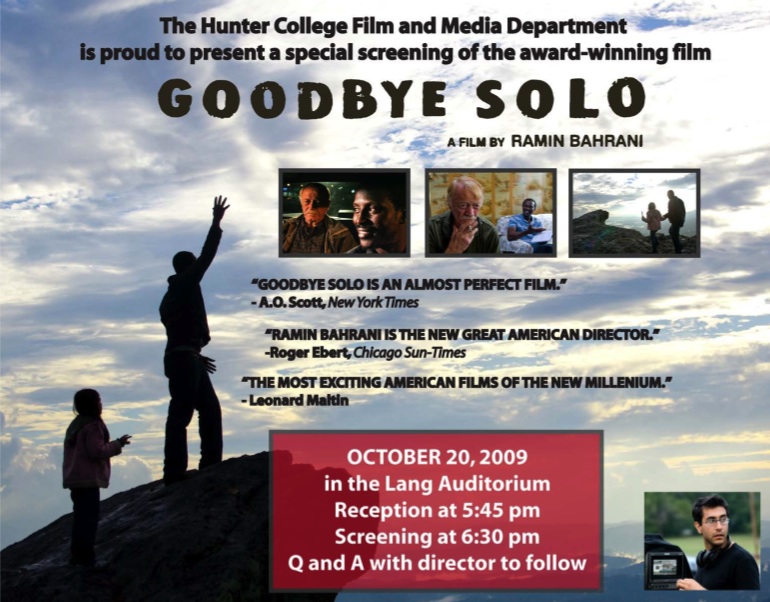 The Department of Film and Media Studies is proud to present Ramin Bahrani's award-winning film, "Goodbye Solo" on Tuesday, October 20th at 6:30 PM at the Lang Recital Hall, North building N424 (reception starts at 5:45 PM) followed by a Q & A session with the director. "Goodbye Solo" has been called "an almost perfect film" (A. O. Scott, New York Times), and "one of the most exciting American films of the new millenium" (Leornard Maltin), and Bahrani has been described as "…the new great American director" (Roger Ebert). Bahrani's previous films, "Man Push Cart" and "Chop Shop" received wide acclaim and were screened in major film festivals worldwide.