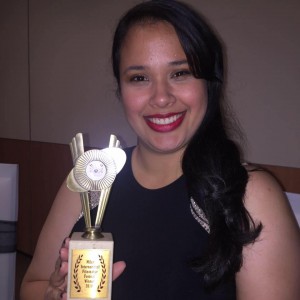 Film & Media alumna Jenn Gomez won Best Short Film at Milan International Film Festival 2015. She and friend Anna Frei were producers with Gene Pope as Executive Producer on their film Hand Over Hand.
Synopsis:
A heartwarming story about an 'old hippy' professor and his two very different grown daughters on vacation trying to piece together their fractured family.
While on vacation at a modest but breathtaking lakeside Don, Megan and Jeanie confront the comedy and tragedy of their family three months after the death of their life-long anchor, Don's wife, who kept the family running.

Each has their own spin on her death, their lives, each other and their priorities in life, as they discover just how deep a fractured family's love can be.