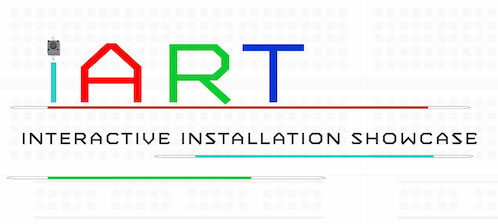 Join us for iART 2016, an exhibition showing the culmination of the Interactive Installation course. On view for the evening of December 16th, iART 2016 will encompass ten exhilarating site specific interactive works of art and technology that explore diverse ways to observe and process human and human-machine interactions. A public reception will be held at Hunter North Building's Black Box Gallery.

iART 2016 reveals new works created by graduate students of the Integrated Media Arts program and undergraduate students of the Film and Media program at the Hunter College this fall semester.  The artists have used their personal experiences, curiosities, passions, frustrations and sense of justice to research and comment on contemporary and future human practices. Their work will stimulate viewers' senses, memories and imagination by engaging them in an active, immersive experience. Please join us for this special event.
Participating artists: Jihye Ahn, Caleb Andriella, Rachel Brown, Isabella Djurovic, Josh Eisenberg, Michelle Ermolenko, Christina Freeman, Noa Ginzburg, Ryan Merritt, Chris Orellana, and Alessandra Vertrees.
iART 2016 is free and open to the public
Friday, December 16th, 2016, from 6-8pm
Black Box Gallery, Room 543
Hunter College, North Building entrance
69th Street between Park and Lexington Avenues
More info: http://i-art.us
https://www.facebook.com/events/1823469094562660/