The first thing broadcast journalist Ivette Davila-Richards said to Professor McCarthy's Hunter News Now students is be prepared. "You have to know your facts. You have to know your history because people will call you out," said Davila-Richards, who is currently working as an assignment editor at Fox 5 News but has also worked as a producer, video journalist and control room technician at CBS News, Net TV and NY1.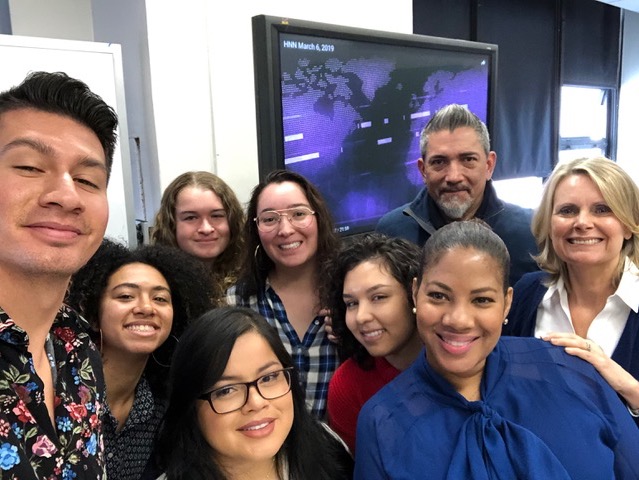 Davila-Richards reviewed the first Hunter News Now show of the semester in class and shared her production expertise with students. She offered them practical tips like making sure the camera is at the eye level of your interviewee and moving your shot if someone suddenly steps into it, but she also emphasized the basics. "Work on your writing because you need to be able to write any story they assign to you," said Davila-Richards, adding that journalists today need to cross-train and be good at a lot of things.
Davila-Richards is a CUNY graduate, earning her B.A. at Baruch College. She also may look a little familiar to anyone who's visited the Film and Media Department office in HN 433 lately. That's because our administrative manager Ivonne Davila is her twin sister!
Read More