The 2014 James Aronson Awards for Social Justice Journalism Awards Celebration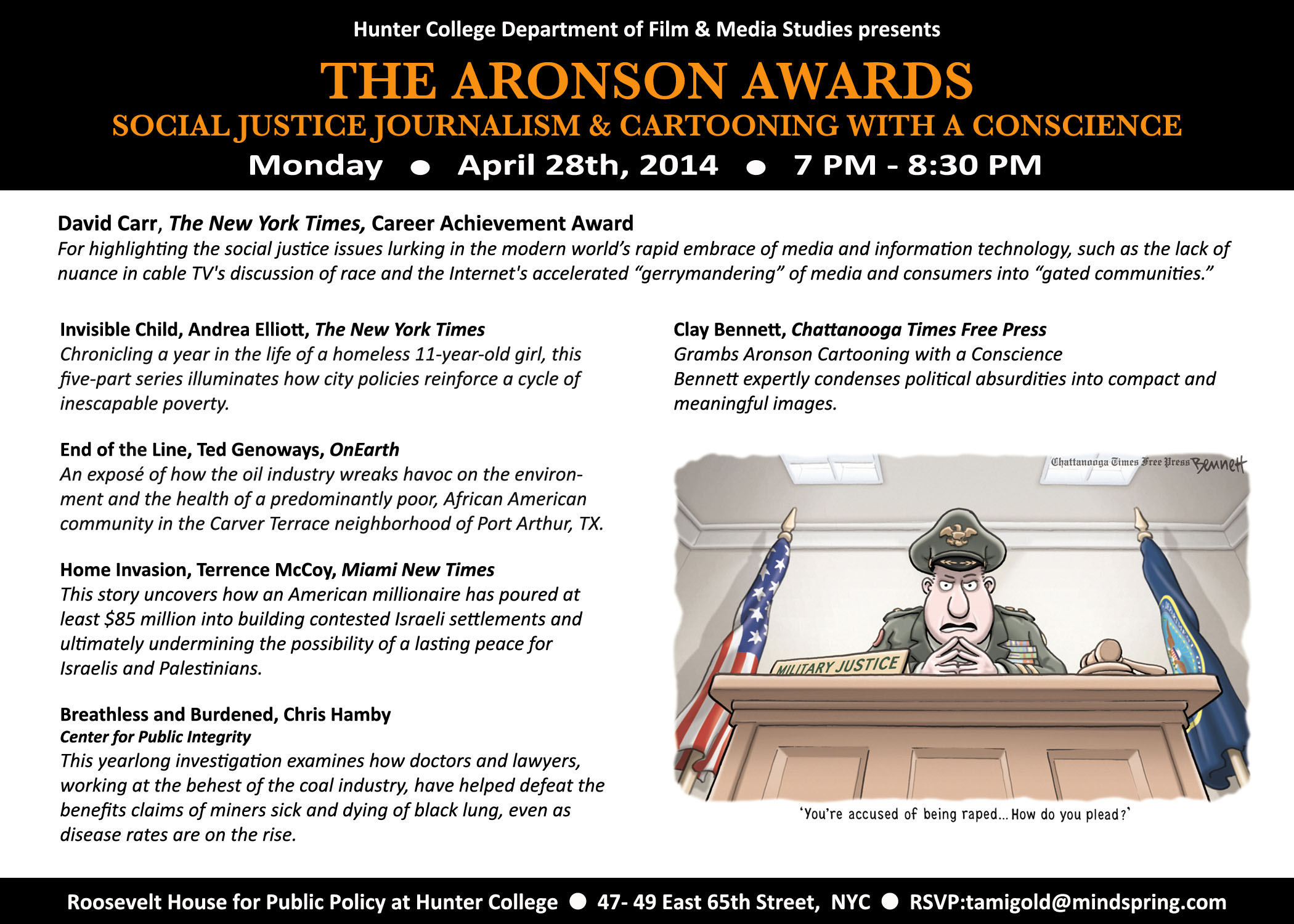 Monday, April 28th, 2014
7 PM – 8:30 PM
Location: Roosevelt House, 47-49 East 65th Street, NY, NY 10065
Join renowned journalist and author Rebecca Carroll in honoring recent work by seven journalists from myriad publications, both large and small, that reflects the profound importance and impact of social-justice journalism in American society.

The program will feature a keynote presentation by Joseph Huff-Hannon—a 2009 Aronson Award winner, author, and co-editor of Russian Love Stories: Gay Propaganda—as well as a panel discussion with this year's award winners.
The event is free and open to the public.
The James Aronson Awards for Social Justice Journalism is directed by Committee Chair David Alm and produced by Blanca Vazquez, Peter Jackson, and Tami Gold.
RSVP: Tami Gold • tamigold@mindspring.com • 212.772.4953