On Tuesday, February 11th, The Hunter College Women and Gender Studies, The Astraea Lesbian Foundation for Justice, The New York City Anti-Violence Project, and The Empire State Pride Agenda presents:
PUZZLES, When Hate Came To Town, a film by David Pavlosky and Tami Gold.
The screening will be held at 6:30PM at the Lang Recital Hall in Hunter College NYC.
Please RSVP by contacting pav10023@gmail.com
This event is free and Open to the Public.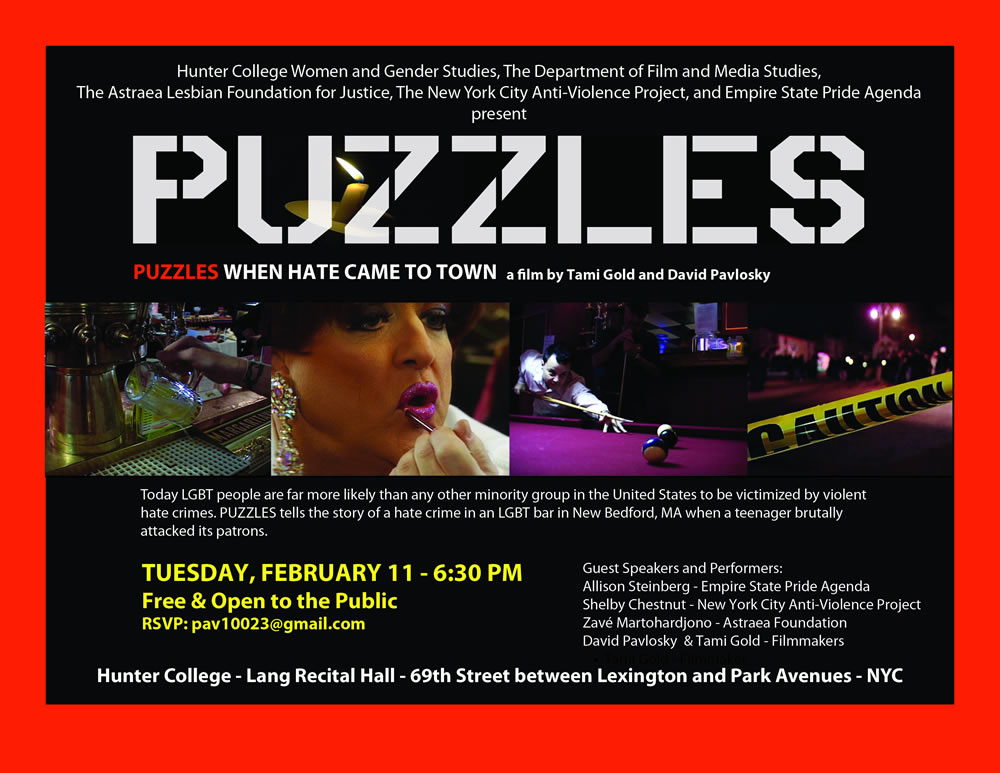 About the film:
Today LGBT people are far more likely than any other minority group in the United States to be victimized by violent hate crimes. PUZZLES tells the story of a hate crime in an LGBT bar in New Bedford, MA when a teenager brutally attacks its patrons.
Guest Speakers:
Allison Steinberg – Empire State Pride Agenda, Shelby Chestnut – New York City Anti-Violence Project, Zave Martohardjono – Astraea Foundation, David Pavlosky & Tami Gold – Filmmakers