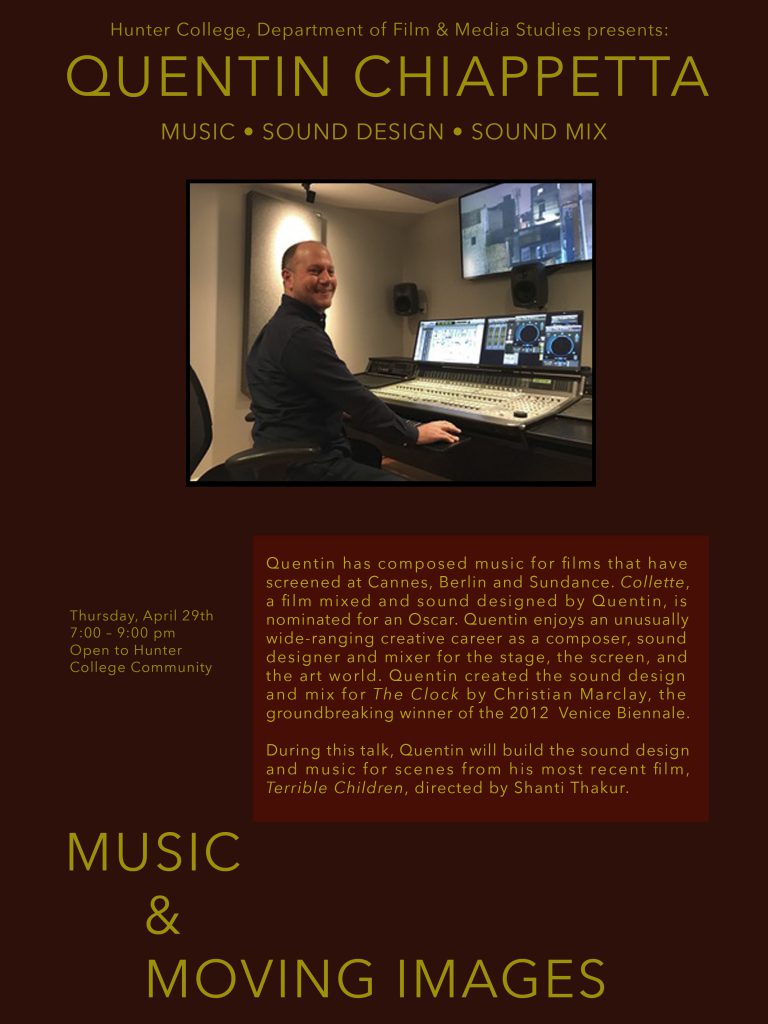 Thurs. Apr. 29th | 7-9PM | RSVP
Quentin is an award-winning, classically trained composer and sound designer with years of experience scoring for every type of media, from television and film, to theater and VR. He has scored dozens of feature films and documentaries, many screening in Sundance, Cannes and Berlin. Quentin is a sought-after collaborator for ground-breaking video installations, including Christian Marclay's The Clock, winning the 2012 Venice Biennale. Quentin will share his creative process, using his work as examples.
Quentin will be building the sound on Shanti Thakur's two scenes. The poetic documentary feature Terrible Children explores the universal question—must we betray our family to grow up?—triggered by a letter that isn't opened for decades. The filmmaker pieces together her Indian father's compelling story of trauma and renewal—from leaving family violence, Muslim-Hindu bloodshed during Partition, boyhood in a right-wing paramilitary group, to banishment for marrying a Danish woman. Told through personal narrative, reimagined history, and chronicles of racial nationalism, the film reveals the rich and complex interior lives of boys fighting to become men.

Director, Writer Producer: Shanti Thakur
Executive Producer: Mark Lipson (Errol Morris producer for The Thin Blue Line, Fast, Cheap and Out of Control, and Tabloid
The Zoom link info will be displayed after you sign up and emailed to you.
Questions? Contact: sthakur@hunter.cuny.edu