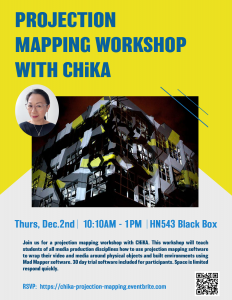 Join us for a projection mapping workshop with CHiKA on
Thursday, December 2nd @ 10:10 AM in the Black Box (543 HN).
This workshop will teach students of all media production disciplines how to use projection mapping software to wrap their video and media around physical objects and built environments using Mad Mapper software. 30 day trial software included for participants. Space is limited respond quickly.