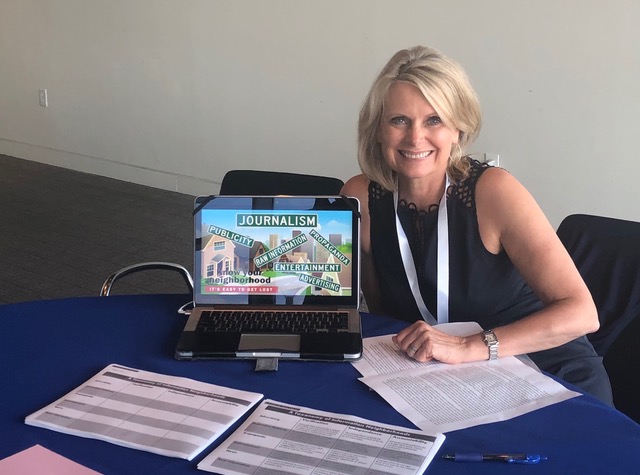 Distinguished Lecturer and Director of the Journalism Program Sissel McCarthy attended this year's NAMLE conference to give a talk about news literacy education. She shared her MEDIA 211 lesson, "Information Neighborhoods", during a curriculum roundtable event and taught fellow educators how to help students understand the difference between journalism and all other types of media.
NAMLE, which stands for National Association for Media Literacy Education, hosted its 12th annual conference in Washington DC and offered sessions like "Let's Retire the Term 'Fake News': Teaching a New Misinformation Vocabulary" and "Digital Forensics: How to Hook Students on Fact-Checking".
McCarthy also attended a hands-on pre-conference session at the Newseum called "Real Media Literacy for a Fake News World" where she and other teachers tested their news literacy mettle.