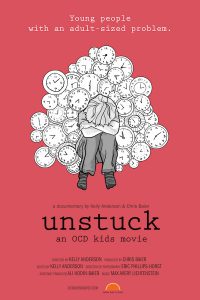 Prof. Kelly Anderson's documentary UNSTUCK will be screening at The
Art of Brooklyn Film Festival ​UNSTUCK: an OCD kids movie
You would be amazed what kids can teach you about OCD.
There is a lot of confusion about Obsessive Compulsive Disorder (OCD). To uncover what OCD is, and what it isn't, UNSTUCK: an OCD kids movie focuses on an unlikely group of experts: Kids.
By sharing some unique OCD stories, the film reveals the complexity of this mental health disorder and allows kids and teens to explain how they learned to face their fears and regain control of their lives.