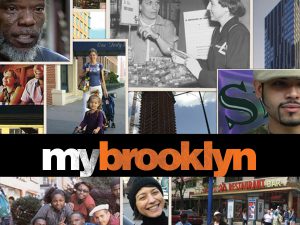 Prof. Kelly Anderson's My Brooklyn will be screening at Brooklynese screening series on October 29th.
My Brooklyn follows director Kelly Anderson's journey, as a Brooklyn gentrifier, to understand the forces reshaping her neighborhood. The film documents the redevelopment of Fulton Mall, a bustling African-American and Caribbean commercial district that – despite its status as the third most profitable shopping area in New York City – is maligned for its inability to appeal to the affluent residents who have come to live around it. As a hundred small businesses are replaced by high rise luxury housing and chain retail, Anderson uncovers the web of global corporations, politicians and secretive public-private partnerships that drive seemingly natural neighborhood change. The film's ultimate question is increasingly relevant on a global scale: who has a right to live in cities and determine their future?

Kelly Anderson is Chair, Film and Media Studies, Hunter College (CUNY). She is an award-winning independent producer and director of documentary and narrative films/videos. Her most recent production is EVERY MOTHER'S SON, a documentary for ITVS about mothers whose children have been killed by police officers and who have become national spokespeople on the issue of police brutality, which she produced and directed (with Tami Gold) and edited.