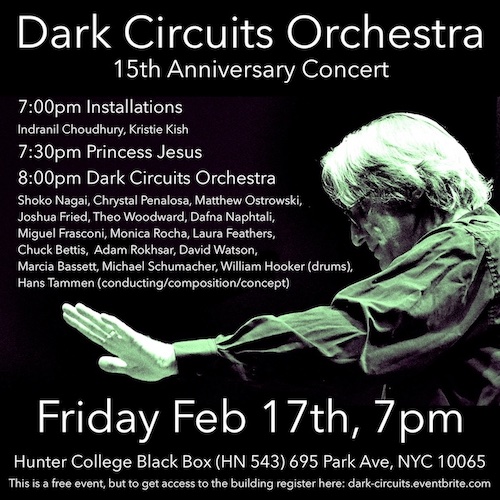 Fri., Feb. 17 | 7PM
Blackbox (HN543)
Must RSVP: https://dark-circuits.eventbrite.com

FREE and open to the public.
Questions? Contact: Hans Tammen
Dark Circuits Orchestra is a large ensemble devoted to contemporary electronic instrument practices such as circuit bending, no-input mixers, laptops, car steering wheels, analogue synthesizers, controllerism and other obscure approaches to electronics. Hans Tammen creates and conducts long multi-movement pieces with large groups of players of electronic instruments for almost 20 years. Dark Circuits Orchestra's 15th Anniversary concert (well, add the pandemic years to it) will take place in Hunter College's gorgeous Black Box Theater, preceded by sound and visual installations, and a performance of Princess Jesus.
7:00pm: Installations by Indranil Choudhury and Kristie Kish
7:30pm: Princess Jesus
8:00pm: Dark Circuits Orchestra with Shoko Nagai, Chrystal Penalosa, Matthew Ostrowski, Joshua
Fried, Theo Woodward, Dafna Naphtali, Miguel Frasconi, Monica Rocha, Laura Feathers, Chuck
Bettis, Adam Rokhsar, David Watson, Marcia Bassett, Michael Schumacher, William Hooker
(drums), and Hans Tammen (composition/concept/conducting).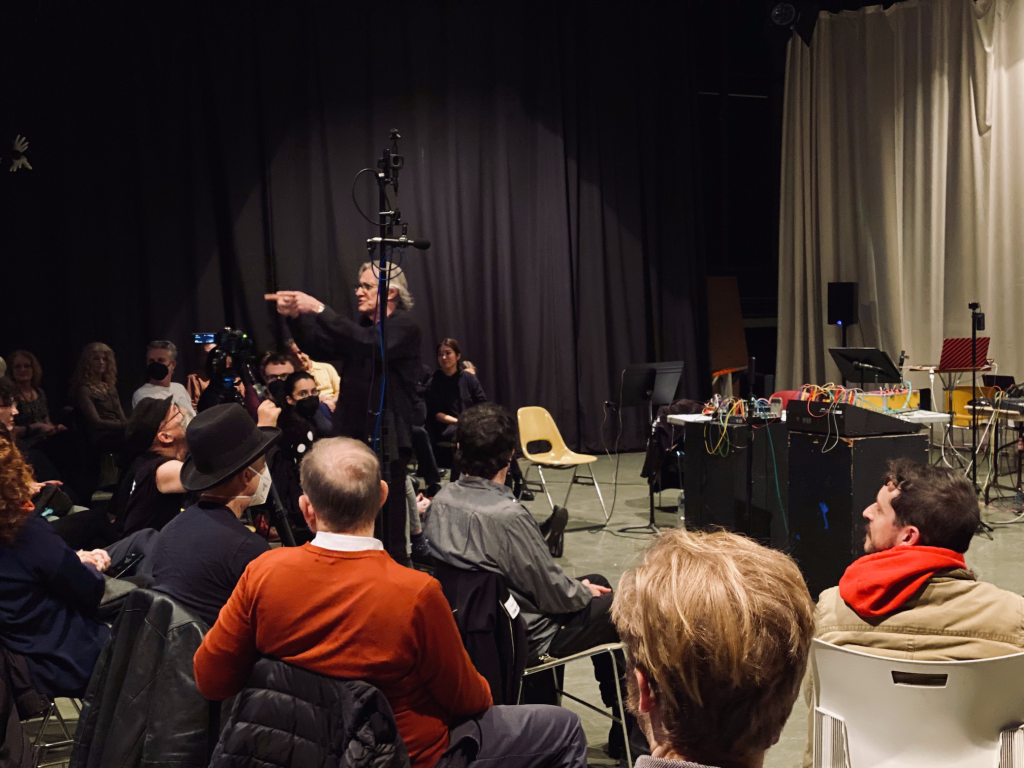 photo credit: Edonis Bacaj