INFO SESSION: Tues., March 5th | HN 544 (IMA Grad Lab)
Part 1: 5:30 – 6:30PM
IMA / MFA info session for prospective students.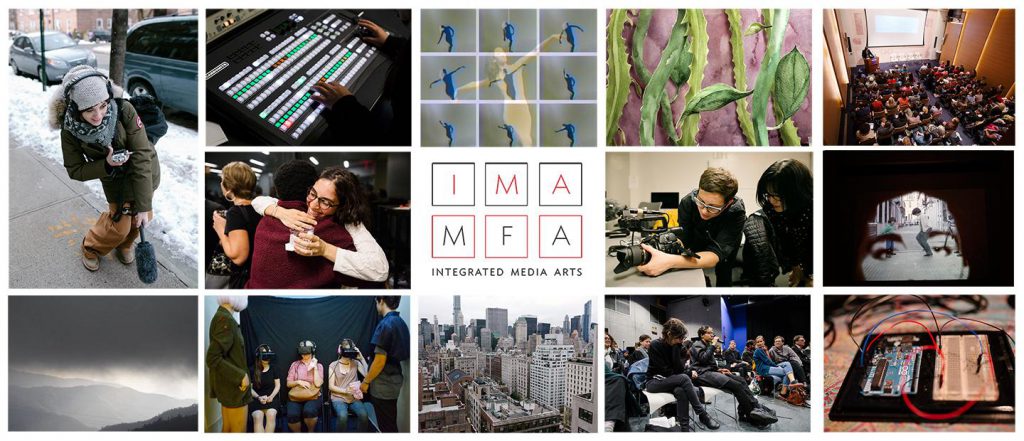 An info session to learn more about the program and application. We are accepting applications for Fall 2019 right now, and the final deadline to apply is April 1st. More info: https://ima-mfa.hunter.cuny.edu/apply-home/
RSVP: imamfaassistant@gmail.com
Part 2: 6:30 – 8PM
Learn about IMA Teaching Opportunities!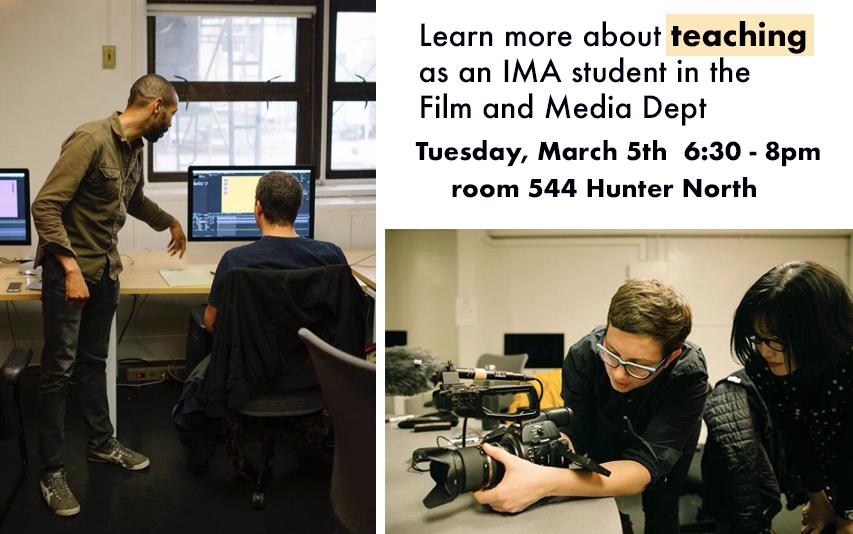 There are undergraduate courses in the Film and Media Department that IMA students are offered to teach as adjunct faculty. Learn more about our teaching opportunities, especially production courses, Media 150 and Media 160. RSVP: imamfaassistant@gmail.com This event is open to prospective students and current students.