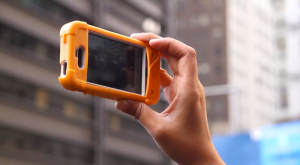 IMA grad Marisa Holmes' screening her documentary THE BATTLE FOR THE REAL. The landscape of new media has become a battleground over ideas. Claims of information being true or fake have shaped the nature of reality itself. This episode explores how both activists and fascists have used media tools, and calls for an ethical use of platforms.
The film is screening at CUNY with Global Uprisings' new film ANTIFA!

WEDNESDAY, MARCH 28  | 7-8:30PM
The Graduate Center, CUNY
365 5th Ave – Room C198
New York, New York 10016
ABOUT THE PRODUCER:
Marisa Holmes is an activist and media maker based in New York City. Her work has appeared in PBS, Al Jazeera, Nawaat.org, Waging Nonviolence, Truthout and the AK Press compilation We Are Many: Reflections on Movement Strategy. She is the producer and director of the feature film All Day All Week: An Occupy Wall Street Story and the forthcoming feature Dégagé! looking at the militarization of borders and refugee crisis in North Africa. She is also a collective member of Paper Tiger Television and champion of independent and radical media.